Samuel Eto'o was phenomenal at FC Barcelona, however his former teammate Joseph N'Do believes that he was '20 times better' when he played for RCD Mallorca. 
Eto'o is widely regarded as one of the greatest African footballers of all time, and was recognised as one of the top strikers in the world at his best.
The Cameroonian striker had signed with Real Madrid at the age of 16, before his club record transfer to Mallorca in 2000. He became the club's all-time leading domestic league scorer at the time, with 54 goals.
However, it was not until he lit up the field at the Camp Nou that he was recognised globally for his unique talent. At Barca, Eto'o would go on to score 130 goals in his five seasons, and was one of the most exciting players to watch anywhere in the world.
In spite of his success and recognition at Barcelona, Eto'o's former national teammate, N'Do believes that his best years were in Mallorca.
Speaking on the Football Show, N'Do recalled playing alongside Eto'o for Cameroon at the start of his rise to prominence.
"It was not just him," N'Do said. "Out of that [1998] team, I would say that there were three or four who were as good as Eto'o.
"People talk about Eto'o from Barcelona. If you watched Eto'o play for Mallorca, he was I would say 20 times better than the one in Barcelona."
Eto'o was surrounded by talent at Barcelona
For N'Do, the main reason that Eto'o even made it to Barcelona was because he was at his best in Mallorca.
When he arrived at Barcelona, Eto'o had to do much less than what he had been doing in Mallorca, as the players around him were better.
"In Barcelona, it was too easy for him," N'Do said. "He had Ronaldinho, he had Iniesta, he has Xavi. So, he didn't do much. I will say he did it, but he didn't do much to score.
"In Mallorca, he didn't have all of those people. Do you think Barcelona are going to go to a team like Mallorca to get their strikers?
"If you saw them go to Mallorca to sign Eto'o, you knew that that guy, he was something else. He had to do everything by himself, and that's the difference."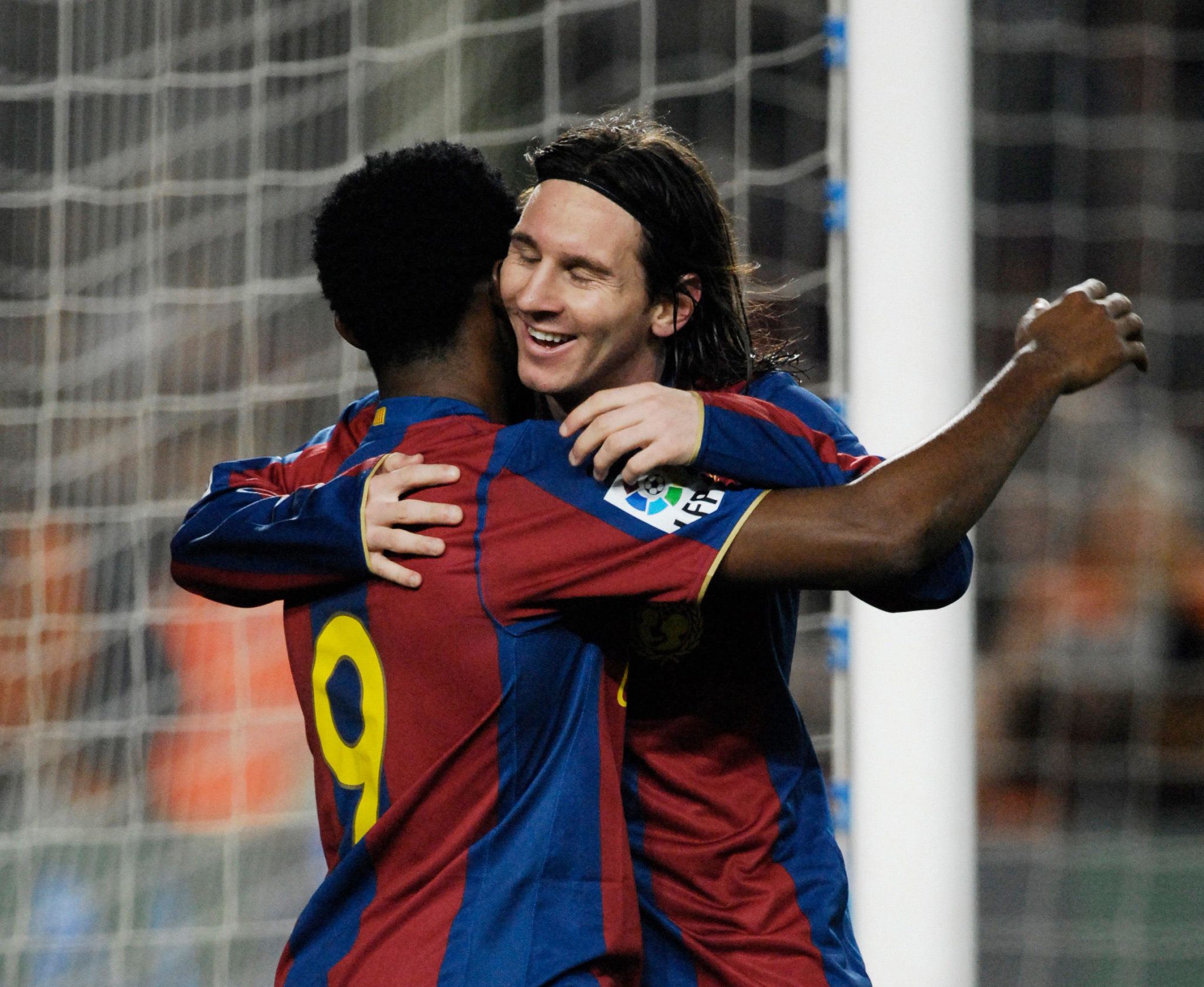 Eto'o scored 36 goals in a single season at the Camp Nou. While he acknowledged the difficulty of such an achievement, D'Do believes that it was made easier by the players around Eto'o in Barcelona.
"When you play with talented players, or players as good as you, it is a little easier for you," N'Do said. "The things you have to do when they are not there is different than what you do when they are there.
"I always say that Eto'o in Mallorca is a different level. When he went to Barcelona, his only job there would be to score. He doesn't have to take the ball to the halfway line and try to beat six or seven people.
"Then he has people who can do it, and his only job is to score."
Eto'o is now the current president of the Cameroonian Football Federation. He was elected to the position late in 2021, and will be there for the next four years.
WATCH: NATHAN MURPHY'S MID-SEASON PREMIER LEAGUE XI | OTB AM
Football on Off The Ball, brought to you by Sky. All the football you love in one place across Sky Sports, BT Sport & Premier Sports
Download the brand new OffTheBall App in the Play Store & App Store right now! We've got you covered!
Subscribe to OffTheBall's YouTube channel for more videos, like us on Facebook or follow us on Twitter for the latest sporting news and content.