Manchester United's new manager will need to rid the dressing room of 'poison' players and their attitudes when he arrives, according to Chelsea and Everton legend Pat Nevin.
Erik Ten Hag will take over at Old Trafford in the new season. He will replace current interim manager Ralf Rangnick, who has not had the best of times managing the side that contains a lot of big personalities.
It has been widely speculated that the dressing room at Old Trafford was dysfunctional, however former Manchester United footballer Paul Scholes confirmed it, when he revealed that Jesse Lingard told him that the United dressing room was 'a disaster'.
United's 'poisoned' dressing room
Speaking on The Football Show on Monday, Nevin suggested that it was always known how bad things were behind the scenes, even if it was surprising to come to light as it has.
"That is some line to say," Nevin said in response to the Scholes 'revelation'. "Again, it doesn't surprise us. It is what it looked like from the outside for quite some time.
"It didn't look to me like a group that was wanting to work together. Some players looked as if it was too much hassle for them or they were too good to do the work to earn the right to play your type of football.
"There was far too much of that for far too long. If you do that, then younger players coming through are just shrugging their shoulders."
Earlier in the season, Nevin discussed Marcus Rashord's lack of form on The Football Show. During that discussion, he mentioned that there seemed to be something wrong with Rashford that was not related to the pitch.
"I still don't know what [the issue with Marcus Rashford] is," Nevin said. "Whether it was the pressure he was taking on off the field.
"Whether he was fed up with the attitudes of others around him, I don't know. I don't think it could be that he's turned into an arrogant young lad, because he doesn't seem the type at all.
"So, it just goes through the dressing room like a poison, that. It only takes one or two to have the wrong attitudes."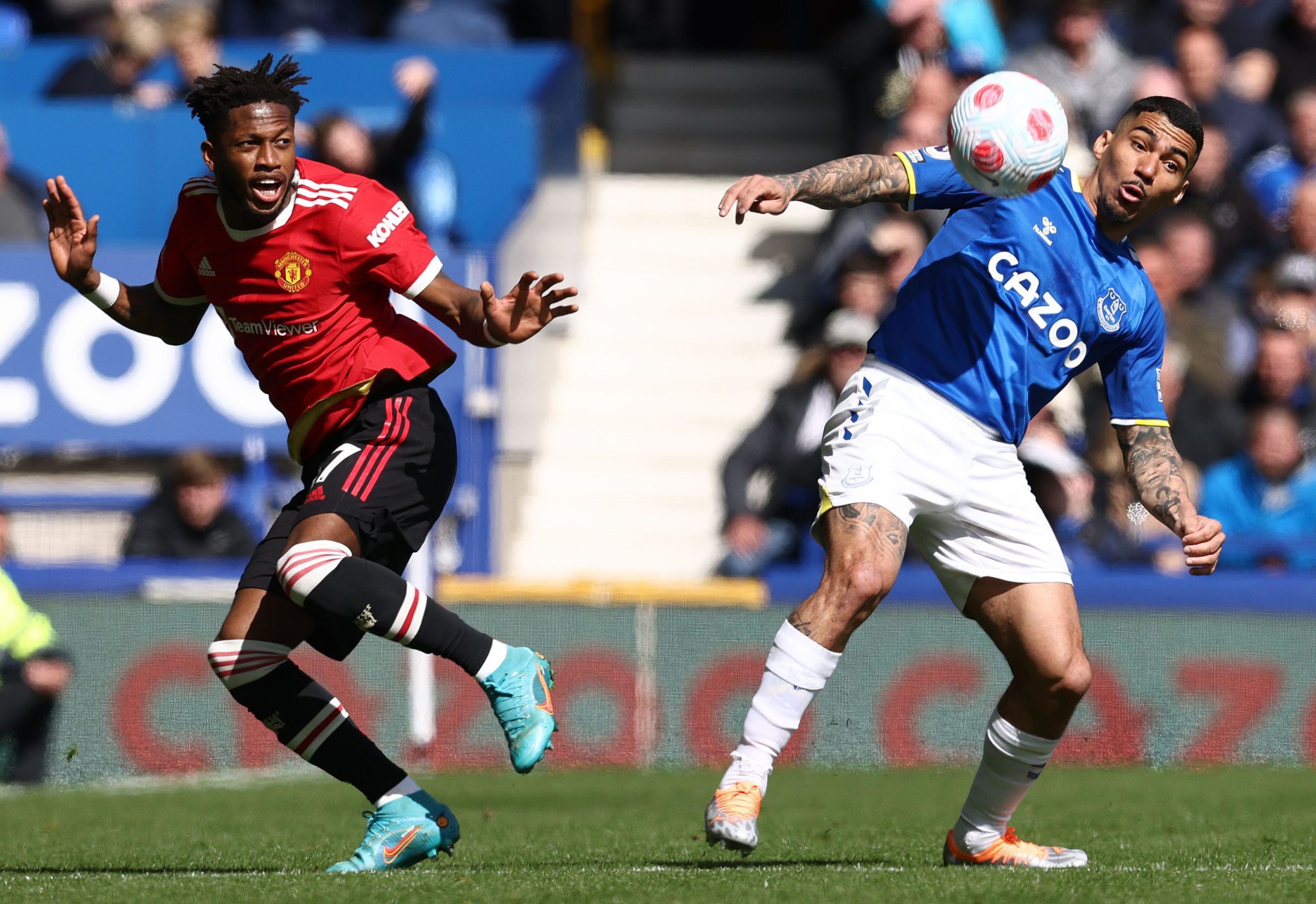 Fred is the perfect example
For a team to be successful, all players need to know that the other players are working to the same goal as them equally as hard.
However, Nevin does not see that same unit cohesion in United at the moment.
"If you are working, and 11 people need to work together, and two aren't working, nine are doing all their work and then looking bad for doing it," Nevin said.
"There is a classic one where Fred gets a bit of abuse because he goes and tries to close somebody down. The only reason he has to go and close somebody down is because that other guy hasn't gone back and does his job.
"He gets passed by and looks an idiot, but Fred will know, 'actually, I had no choice'. Footballers aren't stupid; you know when somebody is not doing their work around you.
"If you feel that throughout the team, you've got cliques, you've got gaps, you've got people that think 'there's no way I'm going to put myself out for this, because I'm the one who's going to get the finger pointed at me'.
"That doesn't surprise me at all about the dressing room."
Where do you start?
With Ten Hag set to take over and fix the many issues in Manchester United at the end of the season, Nevin believes that he has a massive task on his hands.
"Somebody said to me, what does he have to do?" Nevin said. "Where do you start? Actually, where do you start? Because a good number of big name players are going to have to go.
"Where are you going to get these other players from? You are Manchester United, you are going to have to pay above the going rate."
Football on Off The Ball brought to you by Sky. All the football you love in one place across Sky Sports, BT Sport & Premier Sports.
Download the brand new OffTheBall App in the Play Store & App Store right now! We've got you covered!
Subscribe to OffTheBall's YouTube channel for more videos, like us on Facebook or follow us on Twitter for the latest sporting news and content.