Former Premier League referee Dermot Gallagher doesn't believe that lenient referees are responsible for Harvey Elliott's injury.
Dermot Gallagher joined Joe Molloy on Tuesday night to discuss Pascal Struijk's challenge on Harvey Elliott. Elliott suffered a broken ankle as Struijk's body fell onto his lower limb during Liverpool's 3-0 win over Leeds.
Gallagher doesn't believe the more lenient refereeing is leading to more reckless challenges.
"If you look at that game it was played in great spirit. If you look at that challenge...I just think it was a really, really freak accident. It's a challenge that you would see in many, many games.
I don't think there's any blame for any second attached to Struijk. He had no intention whatsoever in hurting Harvey. To Harvey's credit, he's said the same."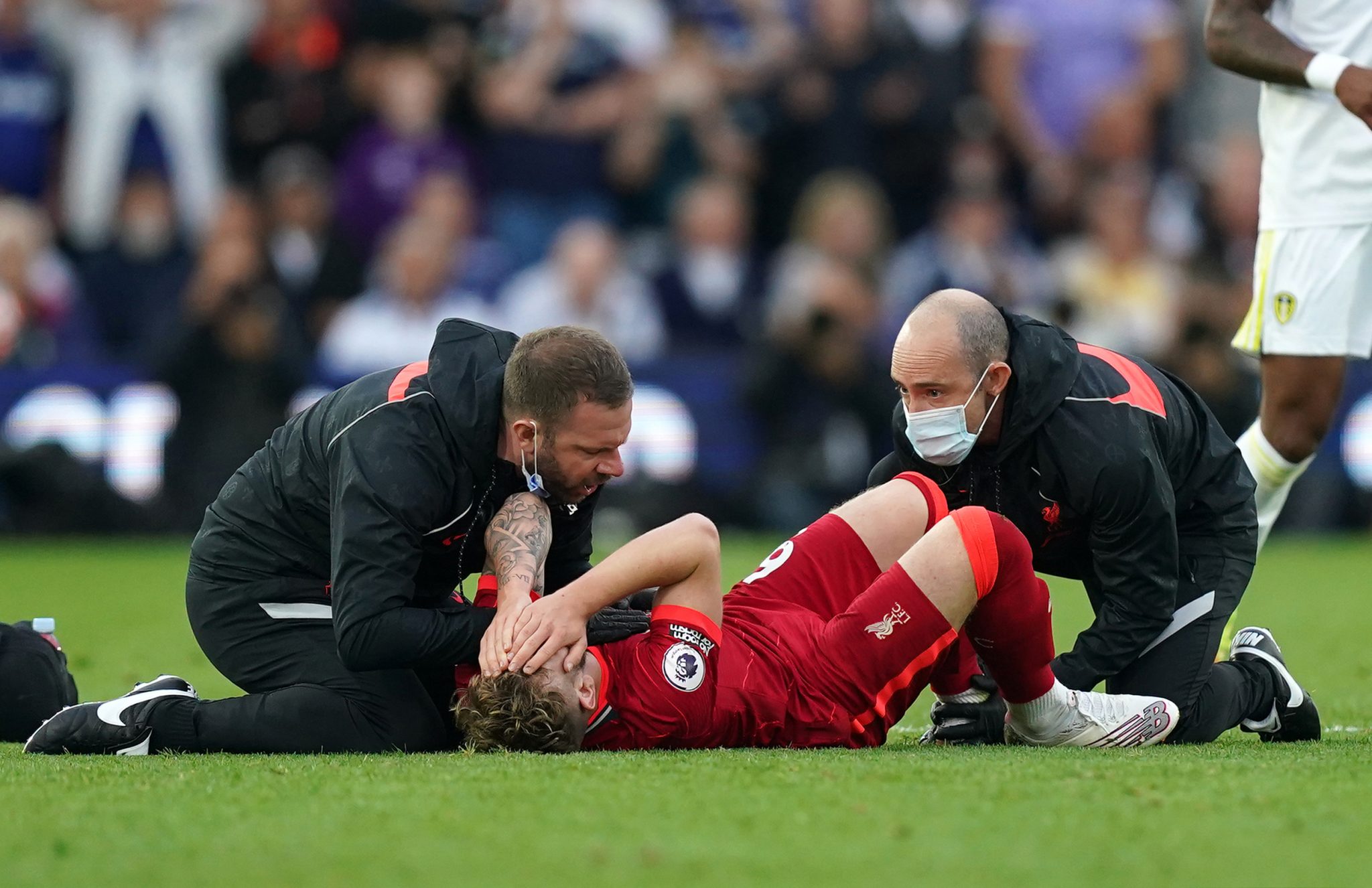 Struijk apologized to Elliott on his Instagram page while the Liverpool youngster said Struijk wasn't at fault.
"Wasn't his fault what so ever! Neither was it a red card just a freak accident but these things happen in football. I'll be back stronger 100%," Elliott posted on Instagram.
Gallagher is supported in his view that this injury isn't a result of rule changes by the fact that these types of injuries have always existed in football. Aaron Ramsey immediately comes to mind. Whether the frequency of them is now greater is unsure. But if it is, Gallagher assures us that the referees will adjust.
"The referees meet every other week. They sit down in camp, they go through videos, they study videos. They're a fluid process. If they feel there's a little bit of advantage being taken in a certain area they tighten up.
I've seen all 40 matches so far. I've seen them all live. I can tell you, you can watch four matches, you can watch 40 matches, you're always going to be able to pick out an incident. That's the nature of the beast. That's the subjectivity of it. But what I would say is the overall package of the 40 games has been wonderful."
Gallagher also pointed out that referees have been mindful of these challenges and that is reflected in the red cards that have been given.
The upside of the leniency that officials are showing is being felt in the quality of the games, according to Gallagher.
"The big thing for me this season is, the Euros were fabulous, and absolutely fabulous tournament. And the Premier League has very much kicked off in the same vein. And if the next 340 go like that, I'll be the happiest man who ever walked out in Dublin."
Liverpool expect Harvey Elliott to play again this season
Download the brand new OffTheBall App in the Play Store & App Store right now! We've got you covered!
Subscribe to OffTheBall's YouTube channel for more videos, like us on Facebook or follow us on Twitter for the latest sporting news and content.