Just yesterday John Caulfield had bemoaned that reduced budgets and investment at Cork City meant that "the goalposts [had been] changed".
On Wednesday morning, the club decided it was now time for the management to change.
Despite being adamant he could rectify Cork's struggling start to the season earlier in the week, in a statement released by the club on Wednesday, Caulfield said that the time was right to part ways with the club in accordance with the old mantra of "mutual agreement".
No one will be under any illusions that Caulfield had wanted to stay. But his Cork City side - who had in past seasons been so hard to beat - are now, simply, easy to beat. Caulfield did not look capable of changing that.
The announcement came as Cork let yet another home-lead slip on Monday night, stumbling to a 1-1 draw against winless Finn Harps.
Cork City, who had never finished outside the top two under Caulfield, are now sitting third from bottom with just 13 points from 14 games and look stuck in a rut without a win in their last eight Premier Division games.
Caulfield was already a certified City legend before his appointment as manager in November 2013, holding the records for most appearances and goals for the Leeside club, but a bad ending can cloud memories and criticisms of his reign, in particular his style of play, will not disappear.
However, Caulfield should be remembered as a key figure in one of the League's greatest ever rivalries and as the manager who pushed his own side, Cork, and Dundalk to higher and higher standards at a time when other clubs in the league were faltering.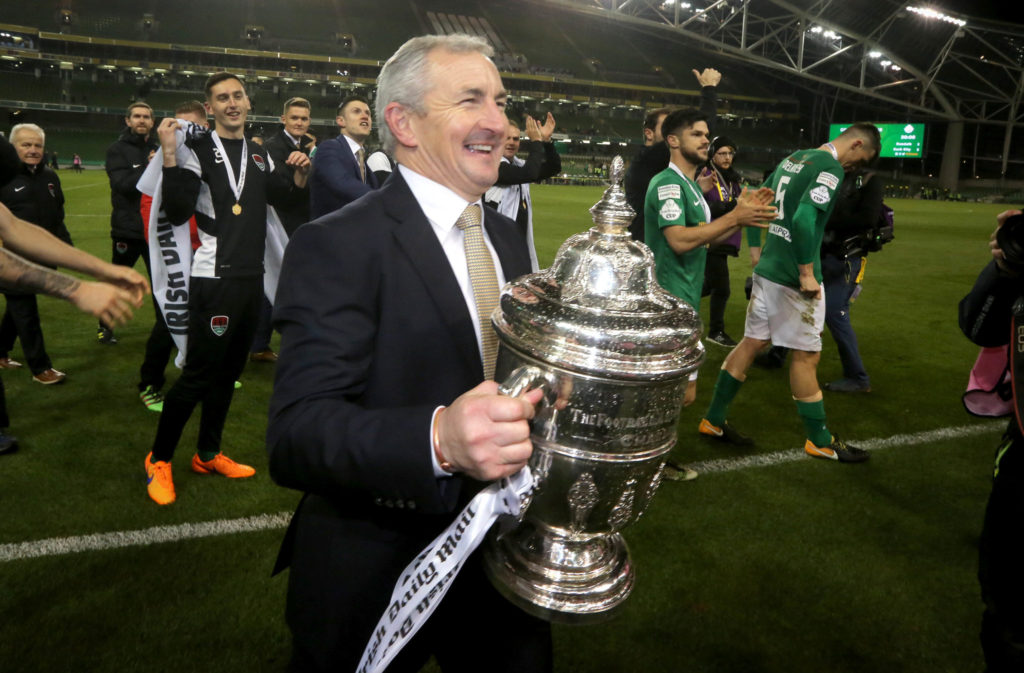 As the pressure zeroed in on Caulfield and his management team this season, the stress began to show and criticisms were levelled at the board for a lack of investment. Criticisms also began to bear down on him from the terraces.
In mid-April, Caulfield had to dismiss suggestions of a rift with his midfielder Garry Buckley after an apparent row on the touchline appeared to threaten becoming a full-scale physical altercation.
After Monday night's game there was audible chanting of 'We want Caulfield out' from the shed end of Turner's Cross, and as such it appeared Caulfield's departure was now inevitable.
Less than six months ago, the same fans had been singing Caulfield's name after he led them to a fourth successive FAI Cup final and secured the club European football for the fifth time in as many years.
Despite his successes, including the FAI Cup in 2016 and a league and cup double the following year, there are countless critics willing to line up for a shot at Caulfield and his style of play.
It is true that the football was for the most part undeniably negative. The ball itself spent a lot of time airborne, flying from the backline to the frontline, bypassing the feet of some of the league's most talented midfielders.
However, the critics, no matter how valid, should not let this overshadow the success he achieved and what he contributed to the League during what was, after all, his first ever League of Ireland management role.
When he joined the club, City had finished sixth in successive seasons and had lowly attendances for what is the club of Ireland's second largest city.
Caulfield changed all that, and by 2015 he argued that Cork's bumper crowds meant that Cork City were by then "the biggest club in the country".
Indeed, in 2017 and 2018, the club registered average attendances of well over 4,000, far more than the next highest average of 2,800 at Shamrock Rovers home games.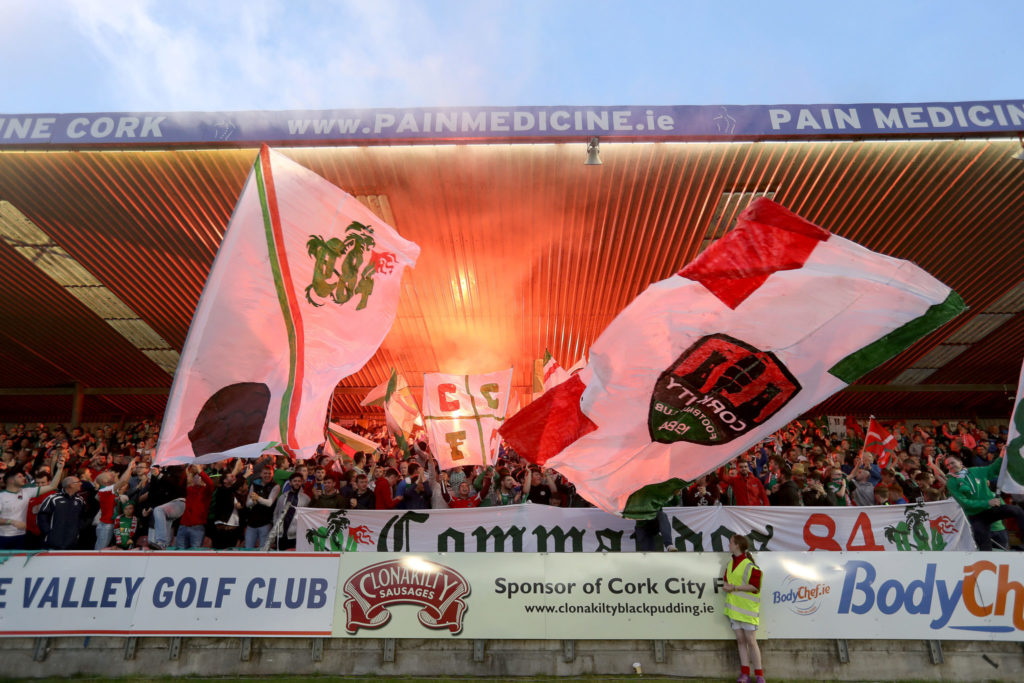 In 2016, Caulfield brought Cork to the third qualifying round of the Europa League, Cork's greatest achievement in the competition since 1997.
The following season, Caulfield's faith in striker Seanie Maguire, who had been released by West Ham United and barely given a chance by Stephen Kenny at Dundalk two seasons previously, saw Cork City begin their league campaign with a 22 game unbeaten run - with 21 of those wins.
For all the criticism of the style of play, Caulfield consistently competed with and at times championed over what was undeniably one of the League of Ireland's greatest ever sides: Stephen Kenny's Dundalk.
His contribution to the Cork and Dundalk rivalry, and his prickly disdain towards Kenny, was a huge asset for the league and successfully captivated the public attention. Last year's FAI Cup Final between the two sides had 30,000 spectators present and was the most attended domestic game since the first ever Aviva Stadium FAI Cup Final in 2010.
It is easy to get hung-up on the criticisms of Caulfield and what Stephen Kenny described as Cork City's "very, very direct" approach, but just as Kenny will be remembered for what he did for the League and Dundalk, so too should Caulfield.
Caulfield and Kenny both gave the League one of its greatest ever rivalries and eras, and for that they should both be saluted.
Download the brand new OffTheBall App in the Play Store & App Store right now! We've got you covered!
Subscribe to OffTheBall's YouTube channel for more videos, like us on Facebook or follow us on Twitter for the latest sporting news and content.