Balancing the demands of his sporting commitments, a 30-year-old Padraig Amond now admits that he was "naive" to think he could seamlessly carry on hurling and playing soccer without one impacting upon the other.
Fresh from scoring Newport County's decisive goal in their FA Cup third-round defeat of Leicester City, the Carlow native spoke to OTB AM about everything from James Maddison's attempts at distraction, to his dad travelling out first-thing this morning to buy all of the newspapers featuring his son's wonderful moment.
Having plied his trade in the League of Ireland, the Portuguese Primeira Liga and the lower-leagues of English football, Amond reflected on the earliest stint of his career with Shamrock Rovers when, as a forward on the cusp of the first-team, he continued playing away with Carlow's minor hurlers.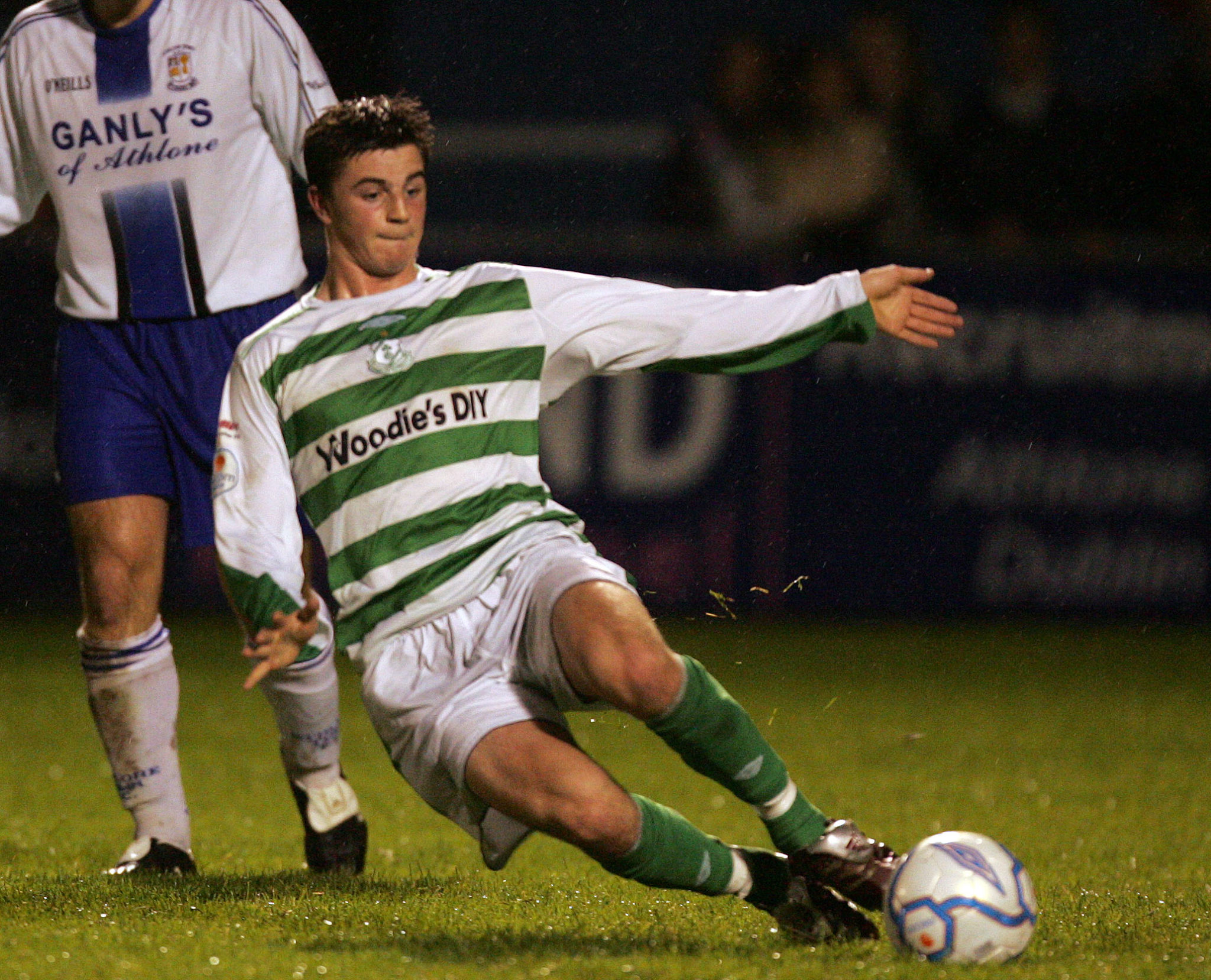 "I was playing for Shamrock Rovers, and I played a game for Carlow about three hours before I played a game for Rovers," Amond recalled of a particularly grueling day's work.
"I was quite naive and I didn't want to let anyone down.
"I told the Carlow manager at the time, 'look, I can't do that,' but he said, 'we'll put you down in the programme as a different name, and stay out of the team photos and all that.'
"I only got caught when we beat Offaly in the semi-final and I scored a goals."
Rumbled, Amond was nevertheless afforded the necessary dispensation from Shamrock Rovers to play the resulting final against Kilkenny.
"I was juggling everything," Amond recalled. "I was playing minor football as well at the time but that didn't get as much air-time as the minor hurling."
Amond's final outing as a hurler, it wasn't long before he was ultimately driven to concentrate on the soccer entirely.
Subscribe to Off The Ball's YouTube channel for more videos, like us on Facebook or follow us on Twitter for the latest sporting news and content.