John Stones is between a rock and a hard place. 
Pep Guardiola, his manager at Manchester City, having long supported Stones' development, now doesn't seem to trust him; the 25-year-old has started just three of City's last eight matches.
His part in the Premier League has been particularly limited, not even making the bench for seven of the last nine matchday squads.
To make things worse, his sudden fall down the pecking order is occurring in a European Championship year where Stones would have expected to be at the heart of Gareth Southgate's English defence.
Having shown so much potential as a young player at Everton, Pat Nevin - speaking on Monday's Off The Ball - believes Stones will have to seriously consider leaving the club for the sake of his career.
"I thought he would be phenomenal because he was improving so quickly, he'd all the attributes you needed," Nevin recalled of the skinny centre back he saw at Everton in the early 2010s.
Having made his share of high-profile blunders throughout the years, Guardiola had always stood by his £50 million centre back but it appears he has finally run out of patience with a lack of progression, according to Pat Nevin.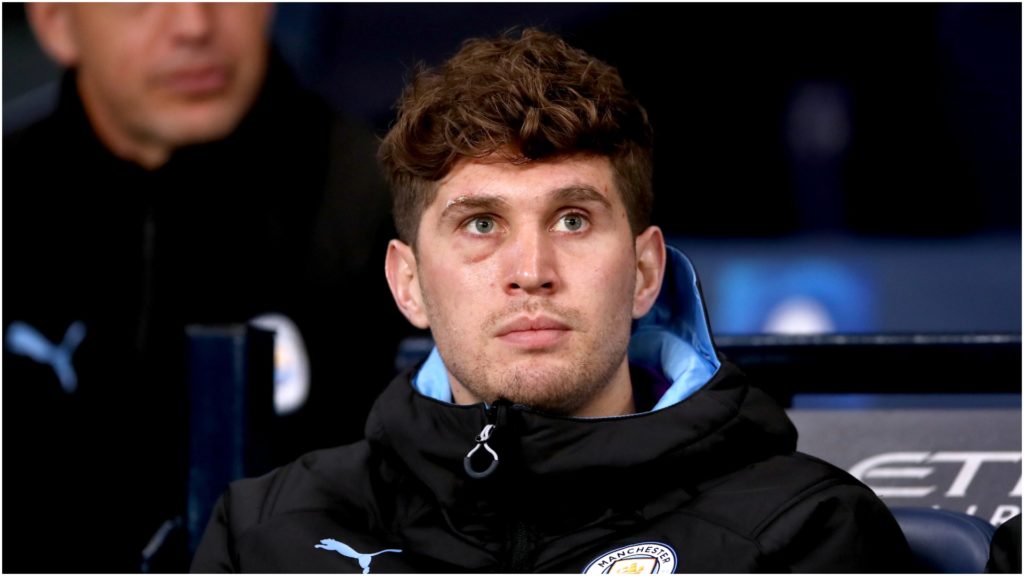 "Pep was seeing the mistakes and saying, 'No, I get it. It's okay, we'll just iron those out and you'll learn the game'. But maybe those mistakes didn't stop happening and he thinks, 'Wait a minute, I've given you my backing.'
"Because Pep did back him, he really backed him when a lot of people weren't and he stuck with him and he's now thought to himself, 'Well those things we expected you to improve on, you're still not quite improving.'
"Now whether that's John Stones fault 100% or whether you're playing in a team that doesn't really cover that position particularly well."
Commenting on Stones' professionalism and desire to improve, Nevin expressed his surprise that Guardiola now seems to favour anyone over Stones.
"It's just the madness that just about anybody will play centre back ahead of him. Full backs are being sent in there, centre midfielders are being sent in there and you mention Otamendi but it's anyone - just about anyone is being stuck in there before him. So, it's a massive, massive fall."
While the close of the January transfer window means Stones won't get a move before the European Championships, Nevin believes the 25-year-old will have to look at his options in the summer.
"You don't often say it about players at Manchester City, but John Stones – he'd probably want to get out. You'd really want to get out. You and the manager it's not working now, whether you just need to recalibrate under a different manager, a different system, a different style and readapt and change but its a schism.
"It's so bad that you would wonder if something has been said between the two has there been a falling out but stones doesn't seem that type does he.
"None of it seems to add up other than the fact that maybe pep was expecting more improvement at this point because he's now in that area now: he's not a young player anymore.
"You should be coming to your pinnacle and the question is has he actually got there and maybe he hasn't improved in those areas.
Download the brand new OffTheBall App in the Play Store & App Store right now! We've got you covered!
Subscribe to OffTheBall's YouTube channel for more videos, like us on Facebook or follow us on Twitter for the latest sporting news and content.