Following on from Manchester City's title win, the challenge of picking the ultimate Pep Guardiola XI was put to Ger Gilroy and Kieran Donaghy on Thursday's Shot Clock.
With plenty of shared picks between them, there were nevertheless some rare moments of surprise.
Ger's best Guardiola XI: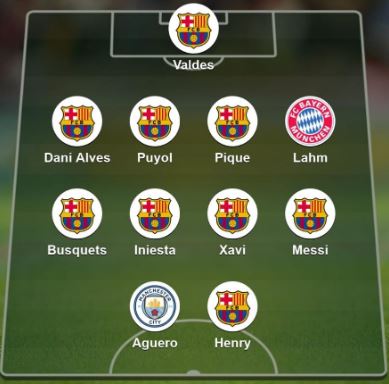 In his own words, Ger went about trying to improve upon perfection - this team certainly was Barcelona heavy.
From the outset, he was justifying himself to Kieran, however.
"Victor Valdes, are you kidding me right now," was all the Kerry legend could muster.
He went on to explain his reasoning for picking Carlos Puyol is because he's a big believer in culture. Gerard Pique, Dani Alves and Phillip Lahm also found positions in the back-line.
The midfield was a clear sweep of Barcelona with Sergio Busquets, Andres Iniesta, Xavi and Lionel Messi.
Lahm earning his position in Ger's starter squad also acted as a player who can slot up and join the base of the midfield, despite Ger's belief it was an unsuccessful venture when Pep attempted it. Thierry Henry joined up with Sergio Aguero in attack.
Kieran's best Guardiola XI: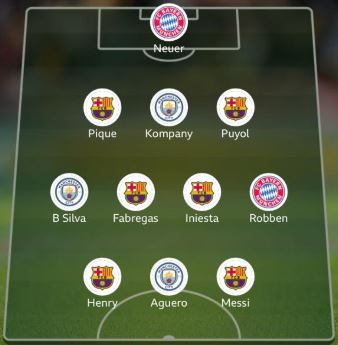 Itching to show his team, Kieran was determined his efforts far surpassed the best Ger could muster.
Opting to go for a 3-4-3, Pique, Puyol and Vincent Kompany made up the defensive partnership. The Kerryman thinks that Pique has been underrated since he went to Barcelona, Kompany is a rock for Man City and Puyol who he simply described as "a man."
In midfield he had Bernardo Silva to tear down the right, Cesc Fabregas as a more defensive holding midfielder, Iniesta slotting in behind the front three and Arjen Robben terrorising the left wing. He also slotted Henry, Aguero and Messi up front.
These are the teams Ger and Kieran put together. What would your ideal Pep Guardiola XI be? 
Written by Hugh Farrell
Subscribe to Off The Ball's YouTube channel for more videos, like us on Facebook or follow us on Twitter for the latest sporting news and content.