Paul Pogba was supposed to be the hero for Manchester United, but he has let his team down, according to football writer Andy Mitten.
United salvaged a late 2-2 draw against Atalanta on Tuesday night, after the heroics of Cristiano Ronaldo. However, heading into the match, the situation was primed for a remarkable Pogba performance.
The French midfielder was expected to have a big game, having not played in the previous two matches for United, however he failed to do much, and was subbed off with 25 minutes left to play, and United a goal down.
Speaking on Wednesday's OTB AM, United We Stand's Andy Mitten broke down Pogba's poor performance.
"He had the chance," Mitten said. "Clearly the manager was looking for moments of genius from him and it wasn't really happening.
"I thought he was really poor. He was poor trying to dribble the ball away from his own area. I wasn't surprised when he came off."
Mitten feels that Pogba did not do what was asked of him on Tuesday night, having failed to play his part on the defensive side of the ball.
"At this moment, Manchester United need this to stop leaking all the goals and the midfielders play a big part in that defensive role," Mitten said.
"Pogba failed last night. What is his current situation? Well, he has got a contract offer from Manchester United, which is very good.
"When he went off the pitch last night, I didn't see a single person applaud him off the pitch in that United end. He does have the contract offer, but he has given no indication as to whether he will or will not sign it yet.
"He could leave the club for free in June. He could start talking to other clubs in January. There are plenty of United fans that would say, 'good riddance', and there are plenty that would say that he's worth persevering with.
"He is a world-class talent; he can do things that no other player can really do. With Ronaldo now, that has changed a bit."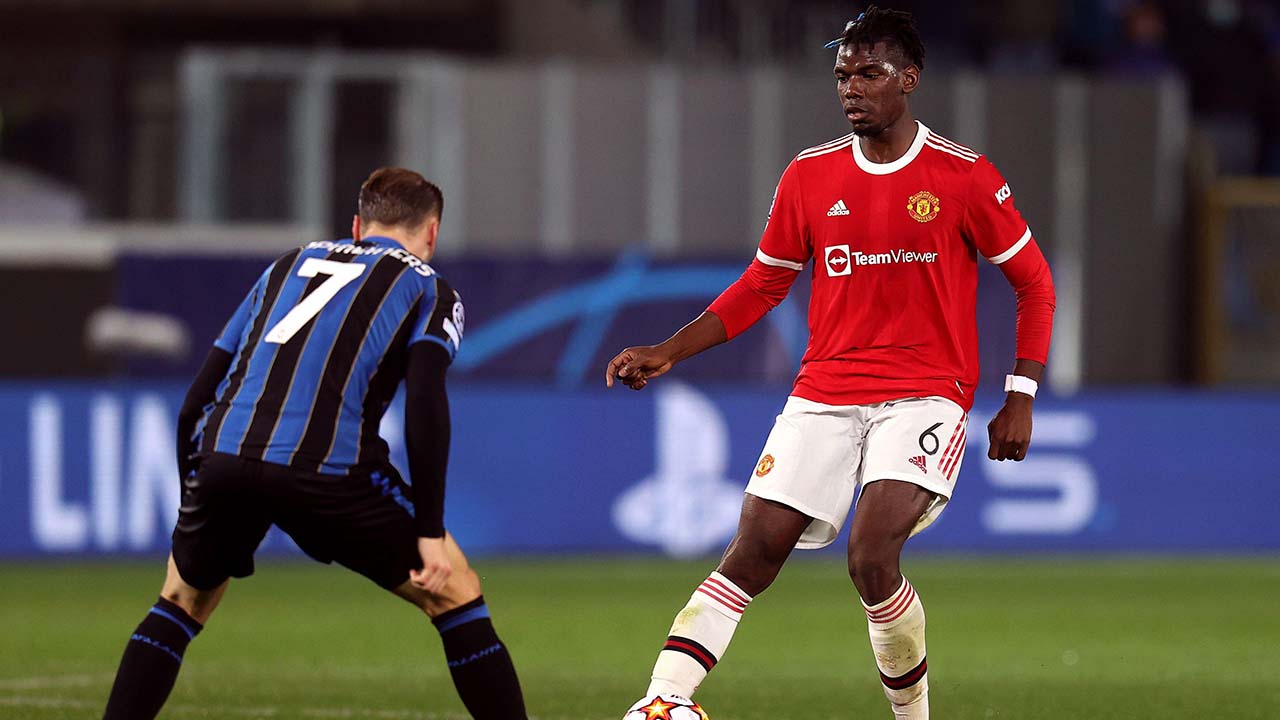 Pogba is playing like a man that does not want to be at his current club, much like Harry Kane at Tottenham Hotspur. While he has been offered a contract extension, Mitten is not convinced that Pogba will re-sign at Old Trafford.
"He has been open to signing a new contract all year, but what does that actually mean?" Mitten said. "Pay me enough money and I'll sign a new contract.
"I spoke to a leading agent about Pogba's situation and he said there are not too many clubs that would buy Pogba for a fee, but there are a lot more clubs who would have him for free.
"I think that is a fair assessment of where we are at."
This is not what Pogba was supposed to be
While many fans will be happy to see Pogba leave Old Trafford, there will also be many fans desperate to see him stay.
Mitten agrees that Pogba has real, world-class talent, but simply does not appear to realise it at Manchester United.
"There have been times where he has been good," Mitten said. "He was Manchester United's top scorer only a couple of years ago.
"He is clearly talented; he is a world champion playing in a very good team. The best pass I've seen this calendar year was Paul Pogba for France against Germany, in Munich to set up their goal.
"I left the ground in Munich thinking, 'why can't he do this more often for Manchester United?' There are moments when he does do it. When United hit the top of the table at the start of this year, he was scoring key goals.
"If he moves somewhere else you wouldn't be surprised if he was one of their best players and started winning all of those individual awards, which he has not been close to winning since he's been at Manchester United."
When Pogba first came back to United, he was meant to be the saving figure around which the team was built, according to Mitten. That has not been the reality.
"It wasn't supposed to be like this," Mitten said. "He was supposed to be the talisman. The team was supposed to be built around him when he came back in '16, and a major reason United were to return to greatness."
Download the brand new OffTheBall App in the Play Store & App Store right now! We've got you covered!
Subscribe to OffTheBall's YouTube channel for more videos, like us on Facebook or follow us on Twitter for the latest sporting news and content.