Being a professional footballer was something that Lucy Quinn had always dreamt of, but never thought would become a reality, and doing so at Birmingham City makes it that much more special.
Quinn started her professional career at Birmingham City FC, before heading to Tottenham Hotspur in 2019. After two years, the Republic of Ireland international is back in at Blues and is enjoying the current focus that the club has on developing the women's game.
This new focus is in line with the current trend around the wider football community, as women's football has seen greater numbers of TV viewership and coverage, as well as support, particularly around the professional clubs in England.
Speaking on the first-ever episode of The COYGIG Pod, Ireland and Birmingham's Lucy Quinn joined Kathleen McNamee and Karen Duggan to discuss her return to Blues and the increased focus on the women's game.
"My first spell at Birmingham was my first professional contract, my first club," Quinn said. "They really took a chance on me I guess; they gave me the opportunity to play at this level.
"So, Birmingham always had a special place in my heart and I never left on any bad notes at all. I just wanted to go and test myself, develop and pot myself in new environments.
"I always said to the club that I would never be against going back. So, when I found out that they were interested during the summer, it was definitely a conversation that I wanted to have.
"They made me feel valued, just as they did before. They made me feel like they appreciate me both as a player and a person.
"I was looking for a new challenge in my career. Obviously I am a bit older now, so being a senior player, and I felt that that is what Blues needed."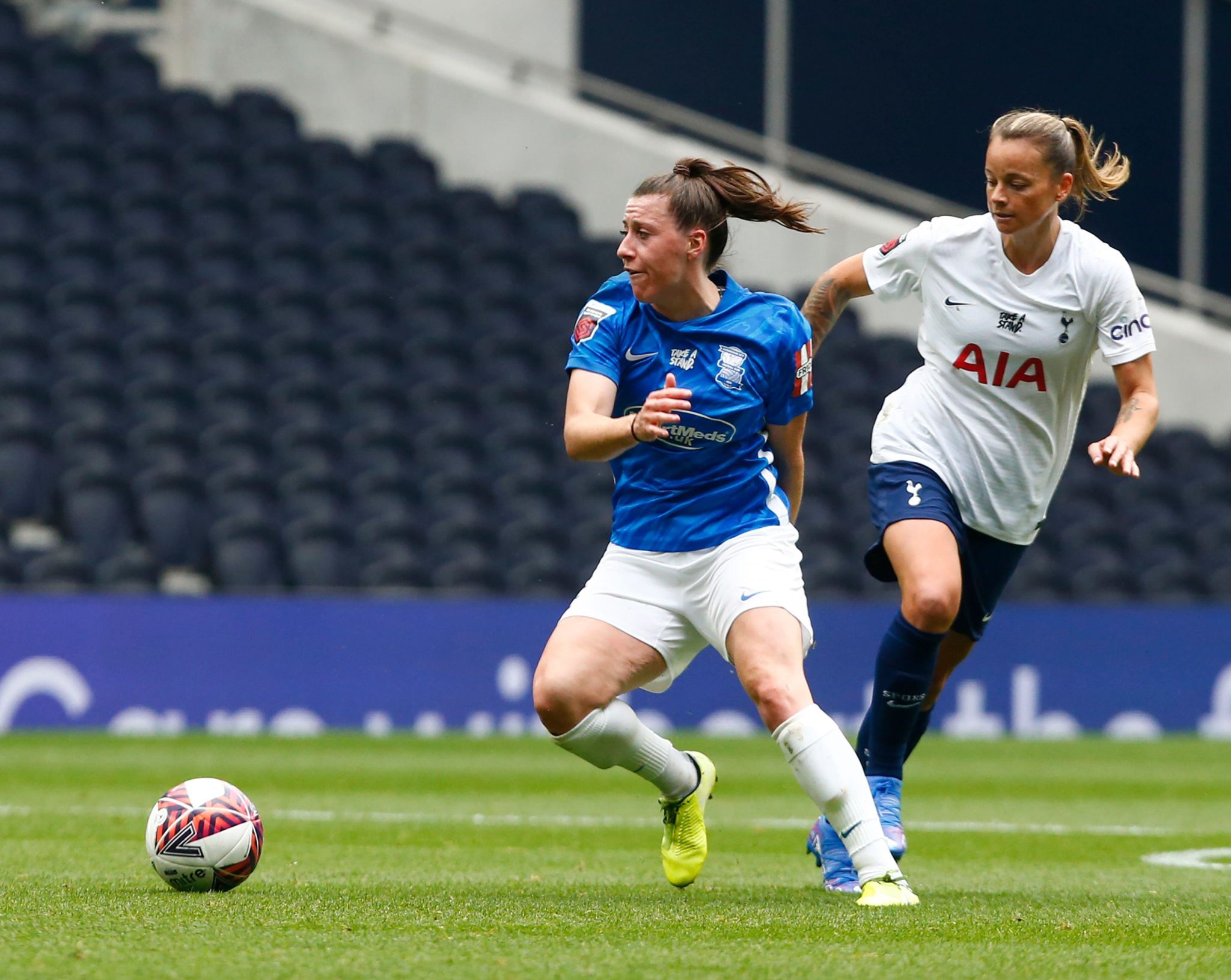 Ironing out some off-field problems at Birmingham
Birmingham went through a rough couple of months in the early part of the year, which culminated in players sending a letter to the club's board detailing grievances with facilities, travel, and budget restrictions.
While these issues were ironed out prior to her rejoining the club, Quinn feels that they are typical of women's football in the rapidly growing environment.
"With the off the pitch stuff, women's football is growing at such a phenomenal rate all the time," Quinn said. "Clubs are often are playing catch-up.
"That is not necessarily their fault. It might be facilities-wise, it might be funding-wise or squad numbers, whatever it might be.
"Blues have really shown intent that they understand where the women's team is going, they understand it is fully professional, and they value it massively as part of the club and the community.
"That is the message that I received when I spoke about re-signing. Some clubs are able to do that in a fortnight, and some clubs are obviously going to take a bit longer. Blues are definitely on that journey and I felt very positive about that."
Since April, Birmingham have put a focused effort into their women's team, and Quinn believes that the side are seeing the benefits of that now.
"It is getting to a point where we are getting sponsors, viewing figures are going through the roof and we are just getting more coverage in general," Quinn said.
"Birmingham City has always been such a famous women's team. I remember growing up the likes [Karen] Carney and some of the players that have come through the club.
"A lot is changing very quickly and the club wants to move forward with the women's game. They have always felt that, it just hasn't always been that easy."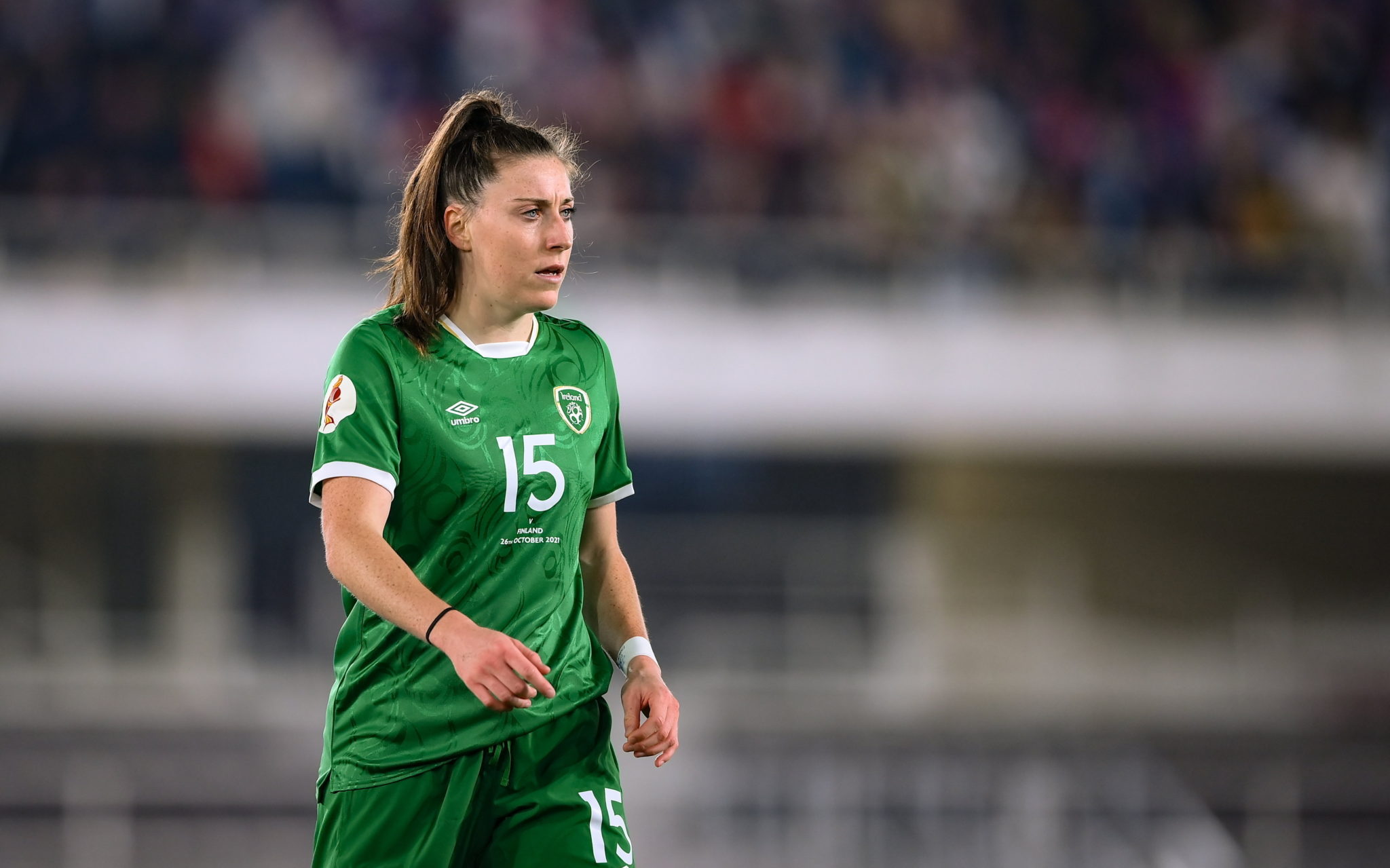 'I never thought I'd see the day that I'd be a pro footballer'
The exponential growth of football beyond the men's game has resulted in the BBC and Sky Sports airing a number of Women's Super League  matches on TV, along with the spread of full professionalism to women's clubs in England.
For Quinn, this rapid exposure, coverage and support for women's football is something she had dreamed of, but never thought she'd be a part of.
"When you are growing up and you love football and you want to be a footballer, you dream of playing in front of thousands of people," Quinn said.
"You dream of TV cameras, scoring in a stadium and Sky Sports. If I'm honest, I really never thought that I'd see that during my career.
"I thought that it wouldn't happen on the scale that it has for many years. I thought there was always a market there for women's football, especially off the back of the women's World Cup.
"We saw that viewing figures were very popular, and everybody appreciated the game a lot more, they saw the players as athletes from every country. It was just great exposure for the women's game.
"But I honestly didn't think that I would see the day that I would be a professional footballer; that I would be paid to go and do what I love.
"Let alone to go and be eating lunch and have Sky Sports pop up with your name or your face. It is an absolute dream come true.
"I am really grateful for the journey that I've had. I've experienced amateur football, semi-professional football, and now professional football with massive exposure. It has been an absolute dream."
The COYGIG Pod on OTB Sports in association with Cadbury FC, official snack partner to the Women's National Team.
Download the brand new OffTheBall App in the Play Store & App Store right now! We've got you covered!
Subscribe to OffTheBall's YouTube channel for more videos, like us on Facebook or follow us on Twitter for the latest sporting news and content.