While there were glimpses of the new Manchester United against Crystal Palace, fans need to have patience, according to Drogheda and Shamrock Rovers defender Graham Gartland.
United secured their first victory under interim manager Ralf Rangnick with a late 1-0 win over Palace on Sunday. The hosts started off controlling possession and territory well, however it soon became obvious that they could not keep it up for the entire match.
Although the glimpses of the new pressing style were encouraging, Gartland does not believe they will be able to fully implement it this year.
Speaking on OTB Sports after his commentary duties, Gartland suggested that Manchester United fans must have patience with the new style of play under Rangnick.
"I think it does need time," Gartland said. "You can't do something in a match you haven't done all week. You can't just turn it on.
"Footballers aren't like that. Certain players at a certain level can and they can buy into things, but it needs to be repetitive. It needs to be muscle-memory and all of that for players to go through.
"People obviously talk about [Jurgen] Klopp. The reason Rangnick is spoke of like this is because he introduced Klopp to this type of football.
"He introduced [Thomas] Tuchel to this type of football. They are expecting big things from the fella who taught these lads how to do it.
"That is why the hype is there. They are going, 'we are going to press like the top teams'. It is something United have craved in the last while.
"Especially when they are seeing a rival like Liverpool doing it a lot. They are like, 'we want that. We want to play up the pitch. We want to squeeze teams, we want to strangle teams.'
"That is what [fans] are looking at, but it is going to take a while."
Gartland knows that United fans will be excited about the prospect of playing like Liverpool. However, he also reminded fans that it too Jurgen Klopp a while to get the plan right at Anfield as well.
"It took Liverpool a long time," Gartland said. "Liverpool lost the league by a point in one of the greatest title races of all times in terms of quality to Manchester City. They still lost the league.
"United have a long way to go before they are able to challenge in terms of how they play with Rangnick in charge."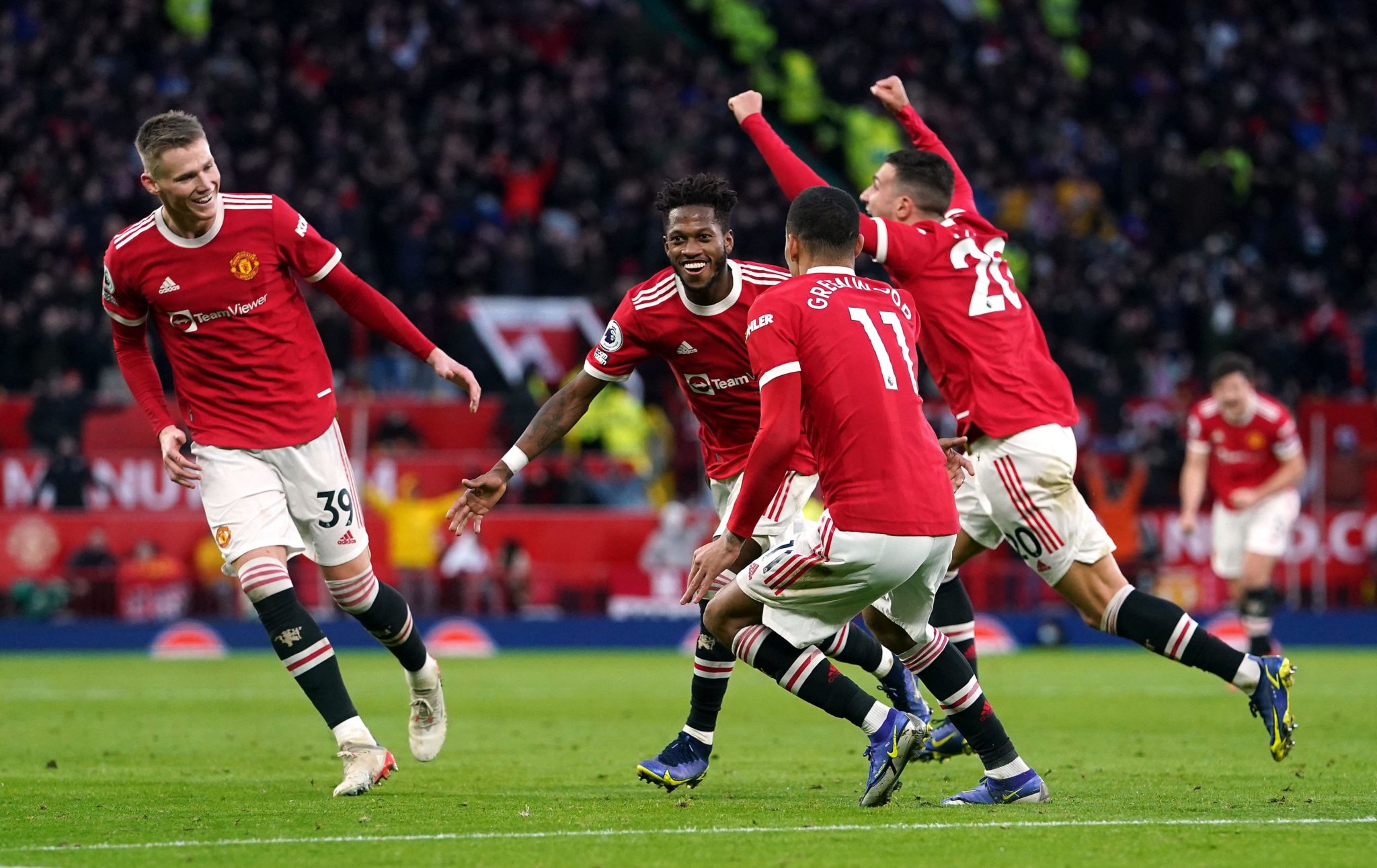 Can Manchester United crack the top four?
There is still a lot of football to be played, as we have not even reached the halfway point of the Premier League. However, Gartland believes that the top three teams have already been decided, it is just the order that will change.
When Nathan Murphy asked Gartland if he saw United being the fourth team in the league, he admitted that he did, but not because they that good.
"I do," Gartland admitted. "In the sense that I can't see West Ham, being the one team that is playing well at the moment, Spurs obviously won today under Conte, who else is going to challenge them?
"If United go on a good run over Christmas, with the games that they have, you can see them pushing for fourth place.
"My thing is, who is there to challenge them? I think the top three are going to be the top three. There is nothing that touches them this year.
"After that, whether it is United, West Ham, Spurs, I don't know who else goes into the mix. Arsenal have been okay as well, but then they lose at Anfield and then they go and lose at Old Trafford.
"Whenever they go up against a team that's above them they struggle, everyone else they can go and beat."
Football on Off The Ball, brought to you by Sky. All the football you love in one place across Sky Sports, BT Sport & Premier Sports
Download the brand new OffTheBall App in the Play Store & App Store right now! We've got you covered!
Subscribe to OffTheBall's YouTube channel for more videos, like us on Facebook or follow us on Twitter for the latest sporting news and content.