Pep Guardiola revealed that the only Manchester United player that he would take to Manchester City is Marcus Rashford, according to journalist Andy Mitten.
The United We Stand editor joined The Football Show this evening on all things United, including why Ole Gunnar Solskjaer is 'getting on top of the job' as manager.
"He is genuine in his belief that the wrongs in society should be righted," Mitten said of Rashford's recent foray into politics.
"He is from a part of Manchester that I'm from, I know people who he grew up with extremely well - I know whose house he was going round to when he was going hungry. This isn't built on a lie, this is built on his own experiences.
"When he spoke of going hungry in post-Commonwealth Games, rejuvenated Manchester - that was pretty striking. It struck a chord with a lot of people."
Marcus Rashford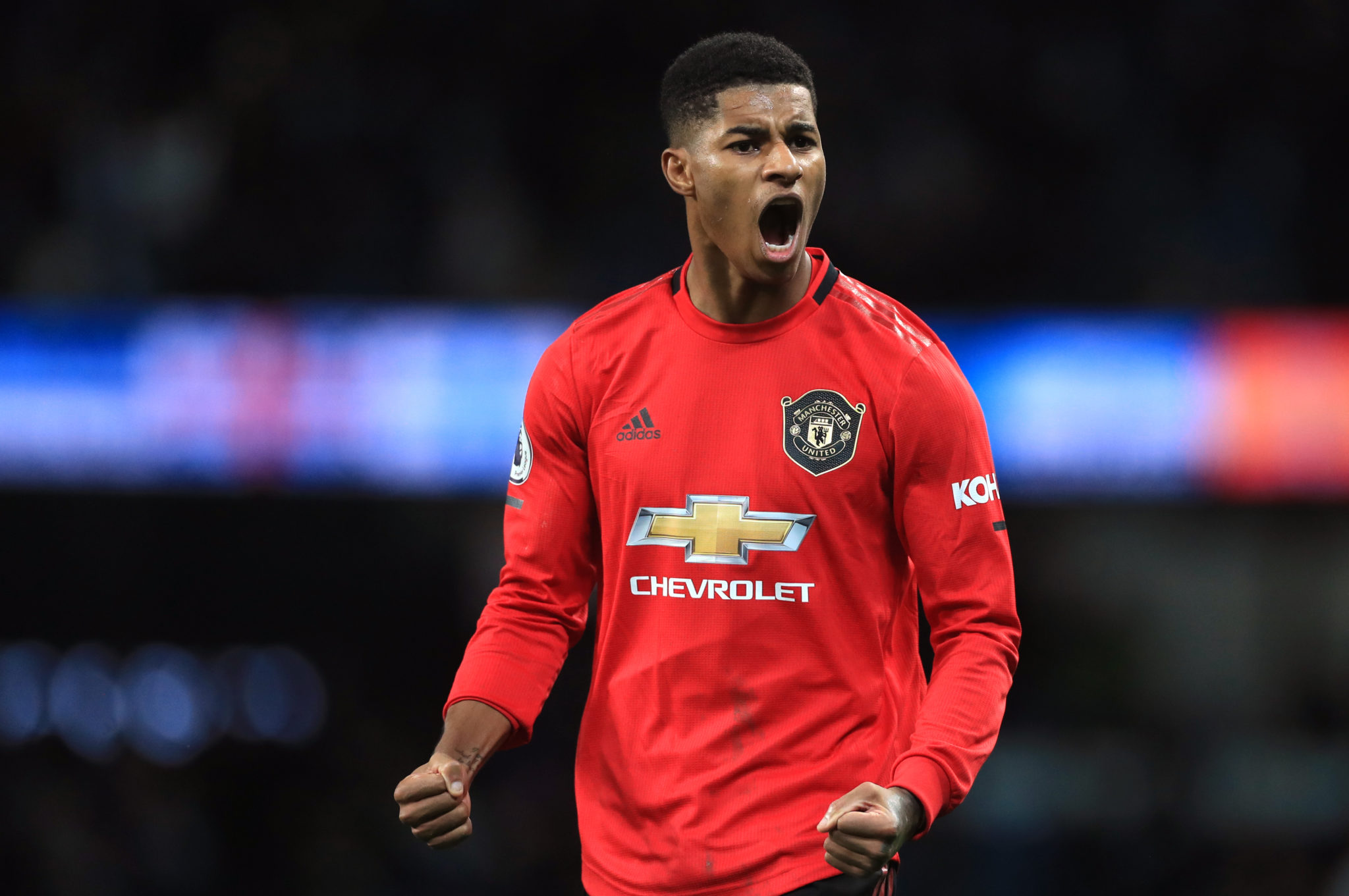 But it is his on-field attributes that make Rashford one of the most sought-after young players in world football.
"He is a conscientious player, there have been times where he hasn't been happy, as when Jose Mourinho was there. Barcelona were interested in him, but they didn't think that United would sell him and they wouldn't have done.
"I remember a former United player telling me that he was at a dinner with Pep Guardiola, and Pep said 'The only player that I would take from Manchester United is Rashford.'
"Guardiola knows his business, and this wasn't at a time when United were doing particularly well either."
There are improvements to be made, according to Mitten.
"He needs to start scoring [again], but he has had a great year and scored 19 goals. That is the most he has ever scored for Manchester United."
A pep in Ole's step
The tide has turned, once again, when it comes to Manchester United's manager, Ole Gunnar Solskjaer.
"He is becoming more assertive with the media - he's more confident in his role. Results help that, it helps you build up a bank of credit, you don't have the wagons circling.
"He is getting on top of that job more than the job is getting on top of him.
Download the brand new OTB Sports App in the Play Store & App Store right now! We've got you covered!
Subscribe to Off The Ball's YouTube channel for more videos, like us on Facebook or follow us on Twitter for the latest sporting news and content.