Real Madrid's narrow 1-0 victory against Athletic Bilbao, at the San Mames, all but sealed their 34th league championship. Madrid led by established veterans and complimented by the best young talent in Europe are all but certain to snatch the title from Barcelona for the first time since 2017.
In their most recent run of form Madrid have proven to be defensively astute, and while they have not shown much in the way of fluid football in attack, they will be worthy winners of La Liga, if they do end up getting over the line.
Madrid's pragmatism on the pitch has been matched by their pragmatic approach in the transfer market in recent seasons, according to Graham Hunter, who joined Wednesday's OTB AM.
Florentino Perez, the club president who presided over the original iteration of the Galactico's over ten years ago, veered away from the model in response to a number of things, most notably the emergence of state-backed clubs, such as Paris St-Germain and Manchester City.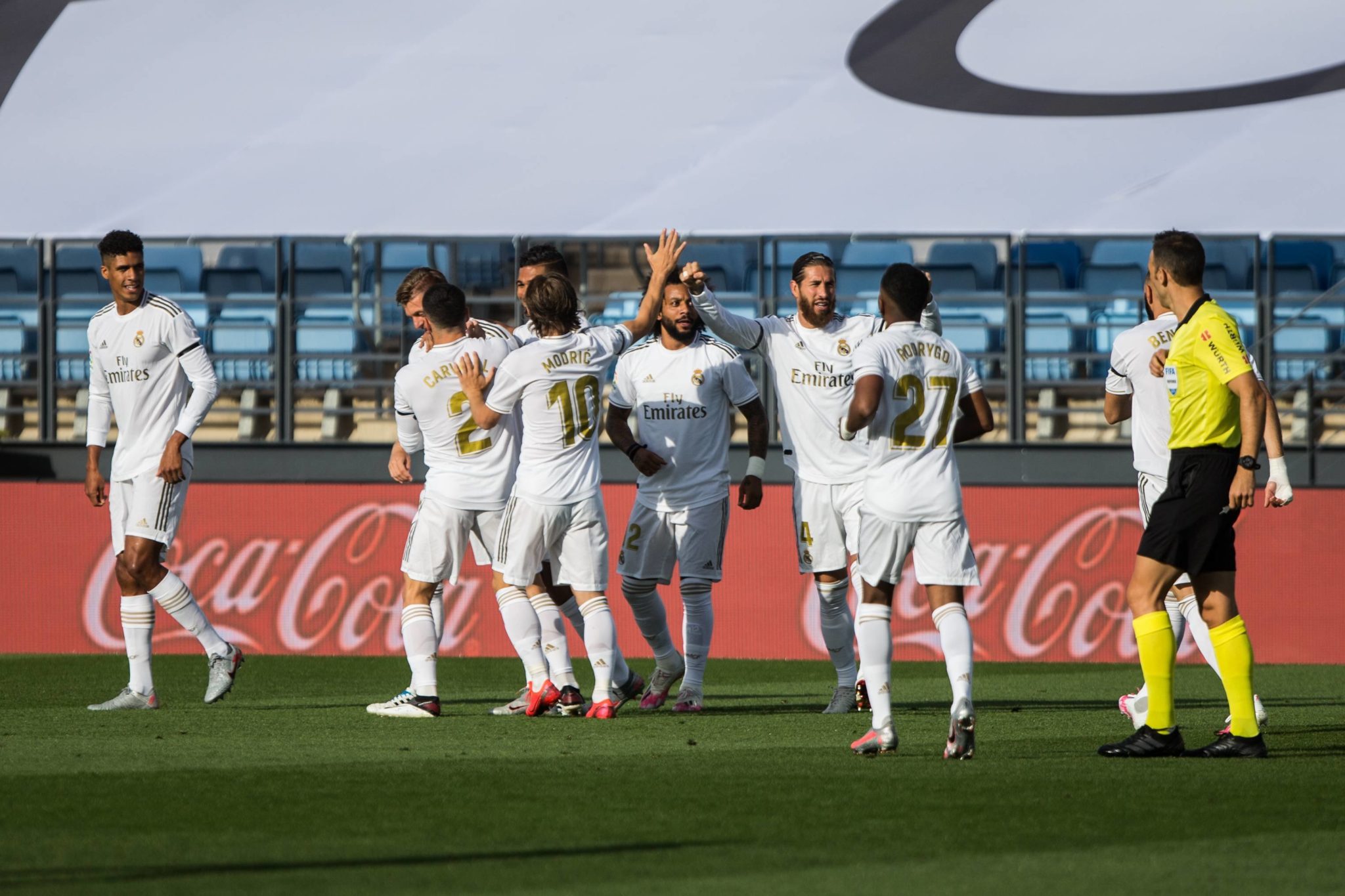 "Florentino Perez [had an] idea with nation-states owning clubs that there's a fighting chance that Real Madrid won't always be able to buy Galacticos," said Hunter.
Having lost out in the running for both Kylian Mbappe and Neymar, who swapped Monaco and Barcelona for Paris respectively, Madrid switched tact and began to focus on building a squad that is currently bubbling with youthful energy.
"Having lost out on Neymar he [Perez] hired a team of scouts to go to Brazil and said bring me the next three Neymars. When the Empire strikes back, I don't want one, I want three."
This manifested itself in the form of Vinicius, Rodrygo and Reinier, all three of whom are below the age of 20.
Vinicius and Rodrygo have both made a number of first-team appearances already, while Reinier is developing with Real Madrid Castilla.
Conversely, Los Blancos have also focused their sights on some of the best young quality available in Spain in recent seasons, such as Marco Asensio, who just returned from injury, scoring a spectacular goal against Valencia in the process.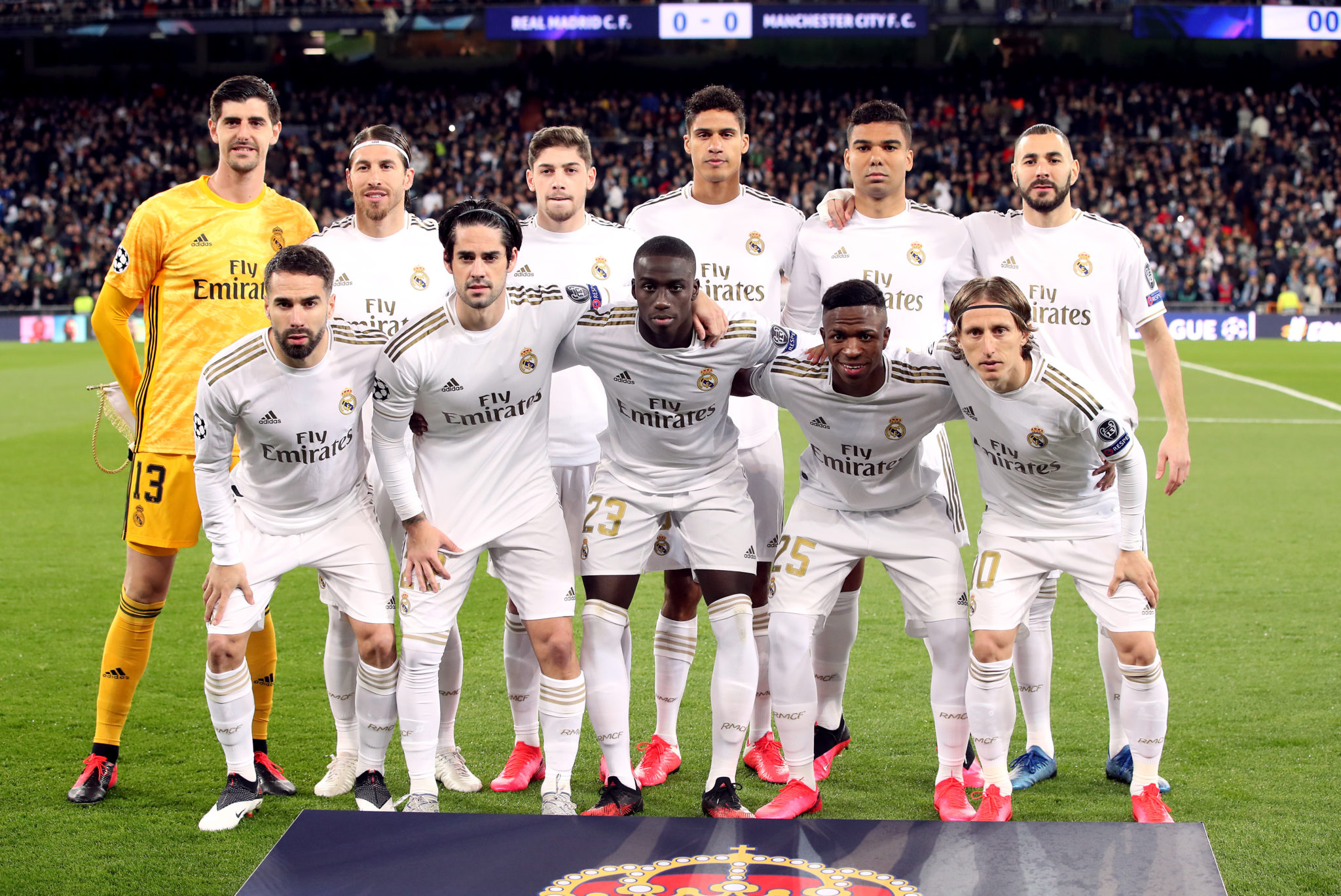 While the current squad is bloated, and they will look to offload talents like James Rodriguez and Gareth Bale once again this summer, their focus on young players raises the potential of Madrid flourishing over the next number of years.
"What they've got is a structure. That Real Madrid squad is exceptional. If you're a Madridista or even a neutral who doesn't want Barcelona dominating all the time, Madrid paints a really interesting next two, three years," Hunter said.
It is a direct contrast to the fortunes of their fiercest rivals Barcelona, long-renowned for producing young talent at La Masia, their academy, who have moved away from that model to some degree, wasting exorbitant amounts on player's who have not had an impact on their first-team.
While Ansu Fati and Riqui Puig have shone with the first-team this season, Barcelona are not bringing through enough young player's from the academy to compliment an ageing squad.
The excitement of such strong young players bursting throughout the team and the larger squad is so promising for Madrid, but the more experienced player's at the club have guided them towards this year's title.
Sergio Ramos, Casemiro and Karim Benzema have popped up with vital goals in recent weeks, and Hunter was quick to point out manager Zinedine Zidane's ability to manage such big names in the context of the dressing room.
"Zidane is very, very good in terms of understanding his group, man-management. He's extremely good at reorientating somebody's concentration. He's extremely good at taking the senior wisened old pros and saying we're not done here, we're not playing the way you want to, this is what I need from you," said Hunter.
"He's very good at creating a meritocracy. He's really good at promoting the idea that if training is good every day, we win titles. If training is good every day I'll give a premium to those who train well."
Hunter pointed out that in past years there was an idea of established players being prioritised on the back of signing for the club for huge fees.
It benefited certain individuals in the past but directly contributed to Barcelona's stranglehold on the league for over a decade.
With the realignment of the board's focus toward promoting and signing youth, coupled with the disarray at the Camp Nou, there is every chance that this year's title heralds a new era of sustained domestic success at Real Madrid, should they manage to clinch it.
Download the brand new OffTheBall App in the Play Store & App Store right now! We've got you covered!
Subscribe to OffTheBall's YouTube channel for more videos, like us on Facebook or follow us on Twitter for the latest sporting news and content.