With rumours linking Cristiano Ronaldo with a move to Manchester City, many have suggested that the Portuguese striker will not fit into a Pep Guardiola team.
While the argument that Ronaldo would not be the type of striker that Guardiola is used to and makes use of is there, Irish legend John Giles believes that he would greatly benefit City.
Speaking on Thursday's Off The Ball, Giles suggested that he had felt that City would be very interested in the Portuguese captain.
"I thought they would go for him; I think he will do a big job for City," Giles said. "He never has been that type of player [to do a lot of running].
"The only thing he does is score goals. He has had the most amazing mentality towards his play; the most unique that I've ever come across.
"Ronaldo is the type of player that can go 15 minutes without even touching the ball, and it doesn't bother him. All he is interested in is scoring goals.
"if he is playing in the Manchester City team, he won't be expected to dash around. They have possession of the ball an awful lot."
Giles feels that Ronaldo could be the perfect replacement for Segio Aguero, who left City after 10 years at the Etihad at the end of the previous Premier League season.
"If you go back to [Sergio] Aguero, he wasn't the guy that really hunted down defenders and all that," Giles said. "But he was a great goal scorer.
"I think Ronaldo is very fit. He was leading goal scorer last year, he has kept himself really well. I think if he gos to City he will be a top goal scorer for them.
"If you are playing with Cristiano Ronaldo, you live with him! He has never been a grafter. I don't think Pep would ask him to be a grafter."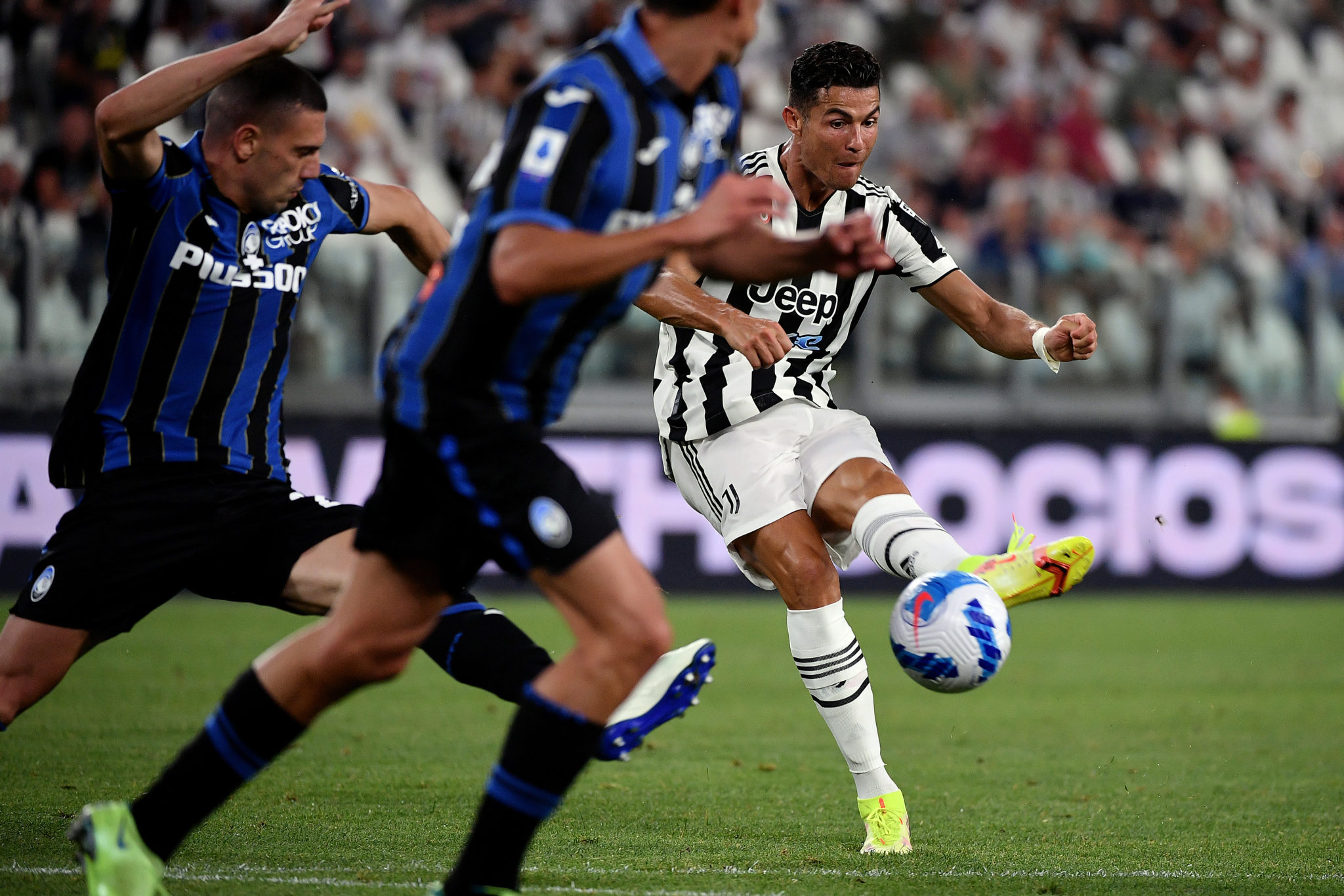 Giles believes that Ronaldo is not the type of player that needs to fit in with the team or the manager's way of playing, as he has one job and is phenomenal at it.
"He won't have to fit in," Giles said. "He has never fitted in with other teams in general play, never. What he does is he is an unbelievable goal scorer.
"He gets in the right position at the right time, he is a really good header of the ball, and he is good on both feet. You look at the amount of goals that he has scored, and I have seen him in some matches and gone, 'where is he?', but he finished up scoring two goals.
"I have never come across a player that could go 15 minutes without touching the ball, thunking, 'I am not making any contribution here'. He could do that.
"In the end, you ask, 'where was he? He only scored two goals today'. Now if he is in the Manchester City team hat has the ball most of the time, he won't be doing the grafting that some of the others are expected to do."
Football on Off The Ball with Paddy Power – new normal? Same old football. Visit PaddyPower.com to get the latest on the Acca-Cracker Free Bet.
Download the brand new OffTheBall App in the Play Store & App Store right now! We've got you covered!
Subscribe to OffTheBall's YouTube channel for more videos, like us on Facebook or follow us on Twitter for the latest sporting news and content.