As speculation continues around Cristiano Ronaldo's future at Juventus, rumours linking the Portuguese captain to both Manchester City and Paris Saint-Germain are growing in strength.
PSG recently added the services of Lionel Messi to their team ahead of next season, with Neymar also currently on the books, making the signing of Ronaldo a long shot in terms of financial fair play.
By comparison, the likelihood of Ronaldo signing for Pep Guardiola's Manchester City side could be a much more realistic prospect.
Portuguese football writer Tom Kundert spoke to Off The Ball on Thursday about the rumours of Ronaldo moving to the Etihad.
"I am always a little bit wary of jumping the gun on these transfers," Kundert said. "Lots of rumours seem to be gathering suggesting that could happen. That would certainly make things interesting."
While he did not want to speculate on whether Ronaldo will actually be joining either side, Kundert was not convinced that PSG would be able to use Ronaldo, particularly with the players in their side at the moment.
"Everybody is of course talking about PSG," Kundert said. "I am interested to see how they do with Messi, Mbappe and Neymar, obviously three of the most amazing players in the world.
"None of them really like to defend that much and you can normally get away with one or two maximum of those players on a team.
"If Ronaldo went there, in terms of team structure it will be amazing to watch, but I am not sure how they would make that work."
Similarly, with the type of football that Guardiola's sides often play, Kundert does not see Ronaldo contributing to that Manchester City attack.
"You could ask the same kind of questions at Manchester City if he does go there," Kundert said. "We all know that Pep Guardiola's sides are all about pressing and just high energy all over the pitch including centre forwards and up top.
"That does not really fit Ronaldo's game, does it, nowadays? It is definitely going to be interesting if he does end up at Manchester City how Pep will fit him into his team."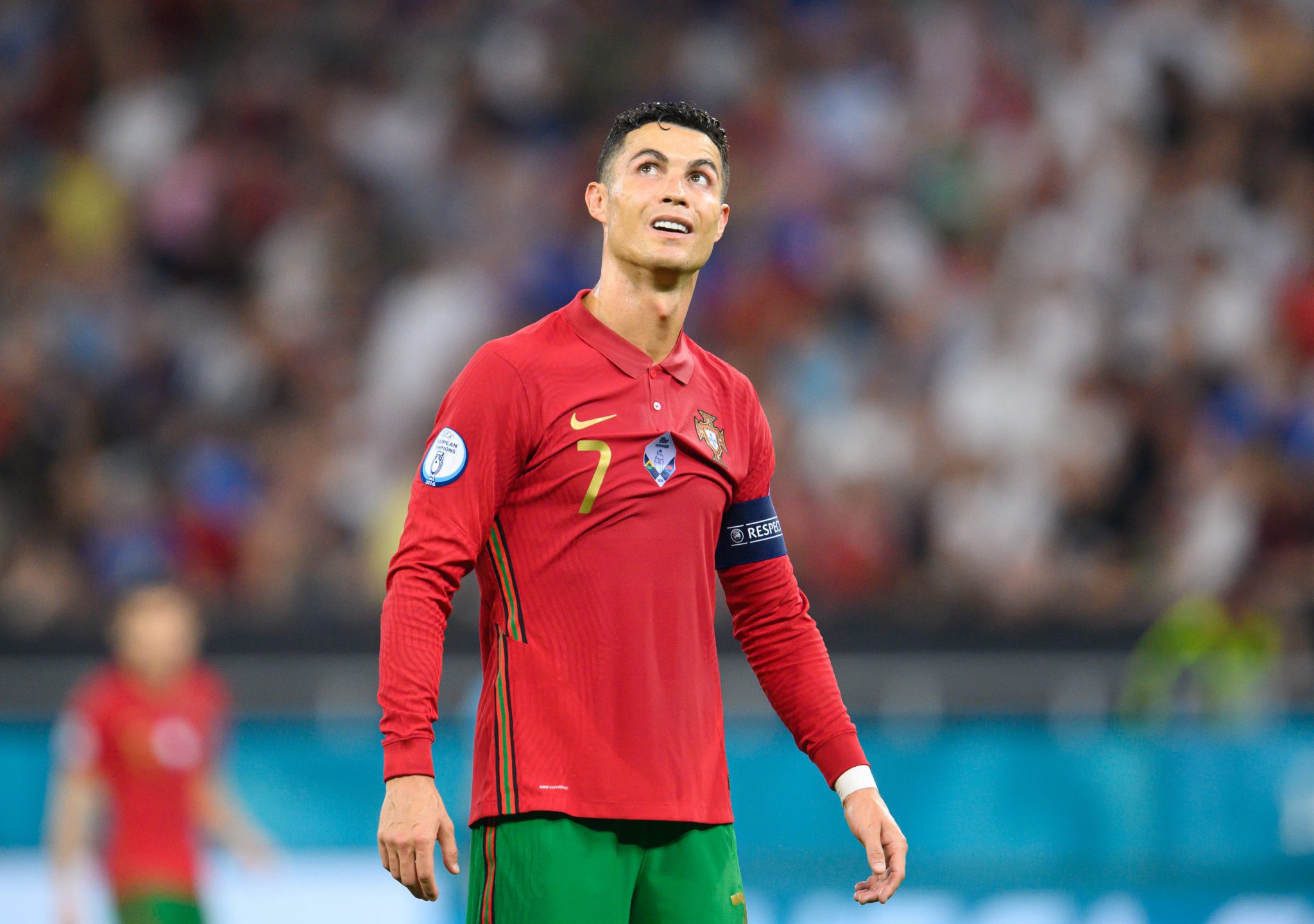 Transfer talk doesn't phase Ronaldo
Irish fans would be hoping that the transfer talk could negatively impact Ronaldo's form, as Stephen Kenny's side prepares to go head to head with Portugal next week.
However, Kundert believes that it won't affect the striker in the slightest, as Ronaldo looks to break the record for international goals when Portugal face Ireland.
"I don't think it will affect him one iota," Kundert said. "I think that is the secret of Ronaldo's success really, his mentality.
"It doesn't really matter what is going on. He is somebody that naturally attracts controversy, a lot of it not of his own making.
"He is a bit like royalty; anything that Ronaldo does gets splashed over the back page or front page, or both sometimes. It doesn't really seem to affect his performances at all.
"If he has a very bad match, which doesn't really happen that often, it just doesn't affect him at all, the next match he can bang in a hattrick."
Football on Off The Ball with Paddy Power – new normal? Same old football. Visit PaddyPower.com to get the latest on the Acca-Cracker Free Bet.
Download the brand new OffTheBall App in the Play Store & App Store right now! We've got you covered!
Subscribe to OffTheBall's YouTube channel for more videos, like us on Facebook or follow us on Twitter for the latest sporting news and content.