To no great surprise, Alan Shearer has revealed how his dislike for the former Manchester United captain Roy Keane manifested itself throughout their fiery clashes in the Premier League. 
Alan Shearer, who was speaking on the Match of the Day podcast, reflected on an afternoon where he believes he did Manchester United's Roy Keane like a 'kipper' on an episode concerning the league's greatest captains.
A bust-up between the pair that occurred 19 years ago, Shearer warmly recalled facilitating Keane's sending-off in a game where the English striker's Newcastle United defeated the reigning Premier League champions 4-3 at St James' Park.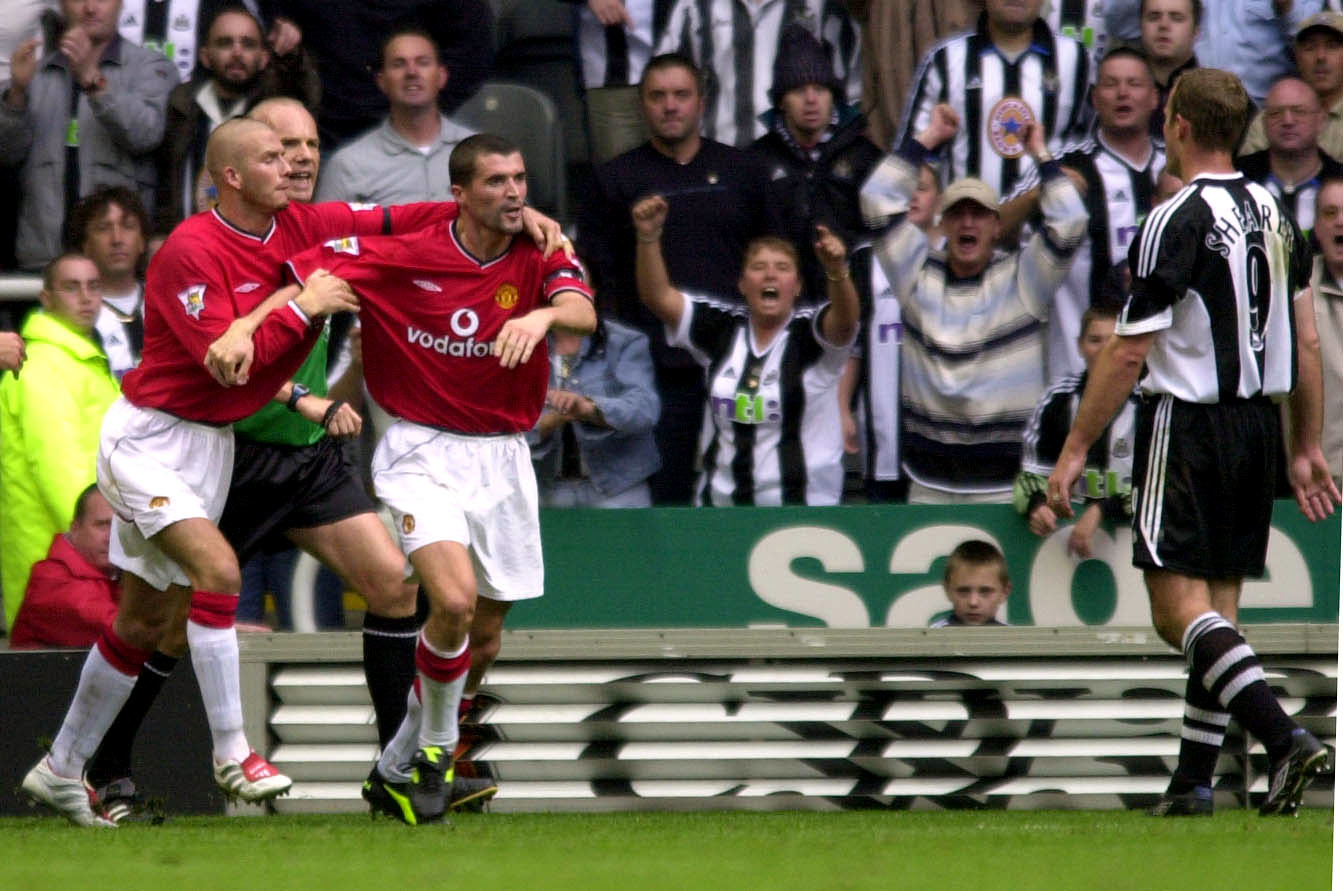 With time running out in the match, Shearer decided to annoy Keane a little bit; sufficiently so for the Republic of Ireland captain to throw a punch at him.
Although as Alex Ferguson stated post-match, the Irish midfielder "didn't actually cut his head off," the act was deemed worthy of a red card by referee Steve Bennett.
 "Yeah, I didn't like him," recalled Alan Shearer. "I had loads of rucks with him and I wasn't the only one. It was a throw-in in the far corner where I stopped him taking an early throw.
"We were beating them at St. James' and he wanted to take a quick throw-in and he'd been at me all game as he normally was. It was about three of four minutes before the end of the game. I can't remember exactly what I said, I called him some sort of name.
"He got the red card and I remember having a little smile and thought: "I've done you [like] a kipper here". I can't believe you've fallen into that little trap."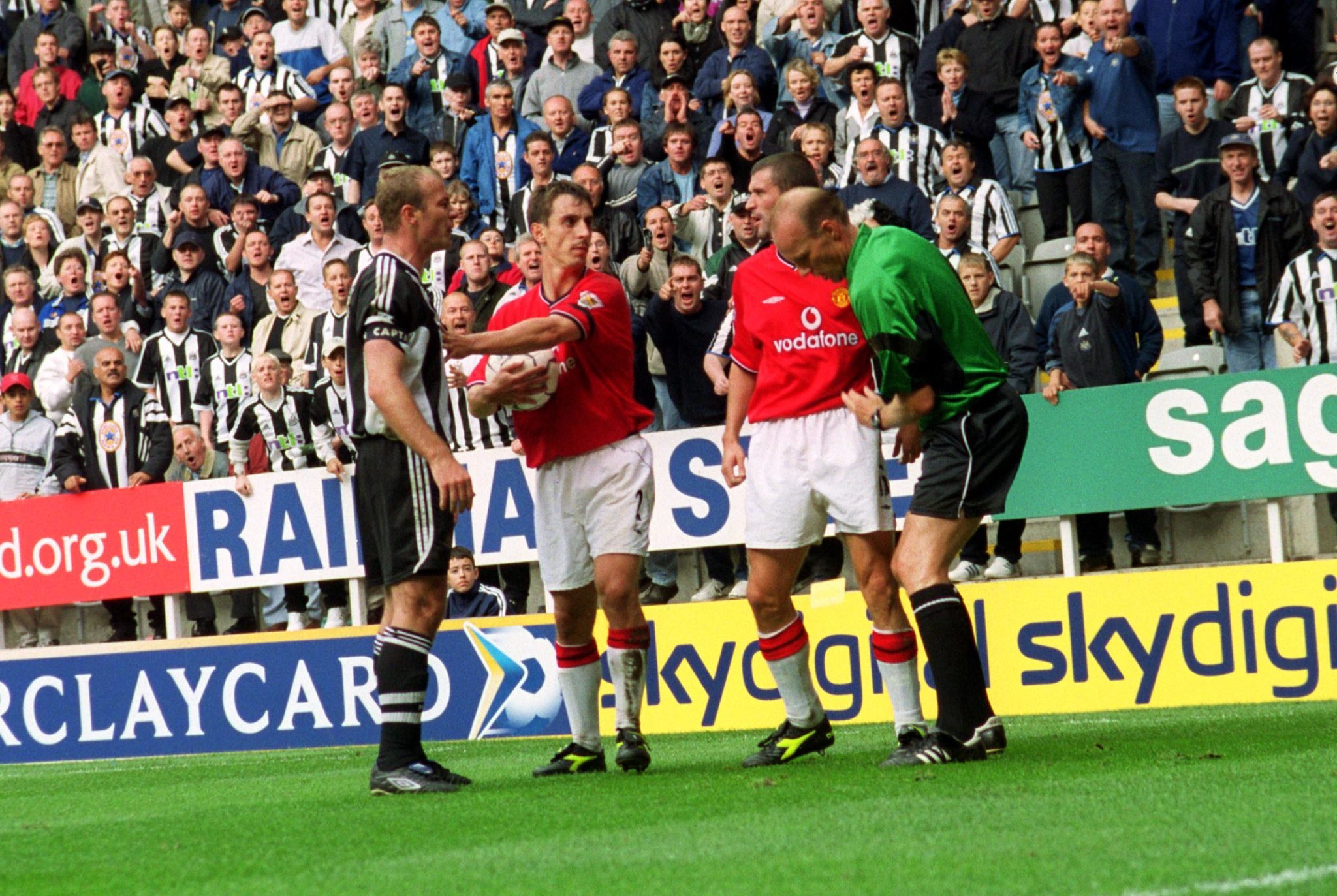 Throughout his lengthy Premier League career with Nottingham Forest and Manchester United, Roy Keane won seven titles under Alex Ferguson. In 1995 with Blackburn Rovers, Shearer, the league's record top goalscorer, won his one and only title.
Of the incident at St James' Park, however, there was more that the former England captain had to say on the matter.
"And I can see him [in the tunnel]," recalled Shearer, "the steam was coming out of his ears, and then the final whistle goes and I'm thinking, "Do I run straight off? Do I try and get up there?"
"Because I knew for a fact that Roy would be waiting at the top of the tunnel. So I don't know, I say thanks and shake hands and what have you and there's this big commotion going on and I look up and there's Roy, he's waiting for me at the top of the tunnel."
In the end, however, nothing came from it; not that Alan Shearer was overly worried by that prospect: "I'd have been alright."
In case you want to relive Alan Shearer's Roy Keane story over and over again 😅

BBC One NOW 👉 https://t.co/kozzdZHBqR

Download and subscribe to the #MOTDTop10 podcast 👉 https://t.co/HfJiXPugos pic.twitter.com/1fdDnl2Tl4

— Match of the Day (@BBCMOTD) March 21, 2020
Download the brand new OffTheBall App in the Play Store & App Store right now! We've got you covered!
Subscribe to OffTheBall's YouTube channel for more videos, like us on Facebook or follow us on Twitter for the latest sporting news and content.