Former Republic of Ireland manager Brian Kerr shared his thoughts with Off The Ball on another weekend where Roy Keane's most recent comments dominated the football landscape once again. 
Over a brief period of time during his reign as Republic of Ireland manager, Brian Kerr had the opportunity of managing the talismanic Roy Keane. Although something of a depleted figure by the time of his return to the international scene in 2004, Keane's behaviour and approach to every facet of his game impressed the Dubliner.
All these years on, as Kerr and Keane inhabit roles within the world of football punditry, the former Ireland manager considered the latest in a long line of Keane's performances with this brief experience in mind.
"Having said he probably never wanted to be a pundit," remarked Kerr of Keane's noted disinterest of such a career move while playing, "he is now a pundit and he attracts a lot of attention."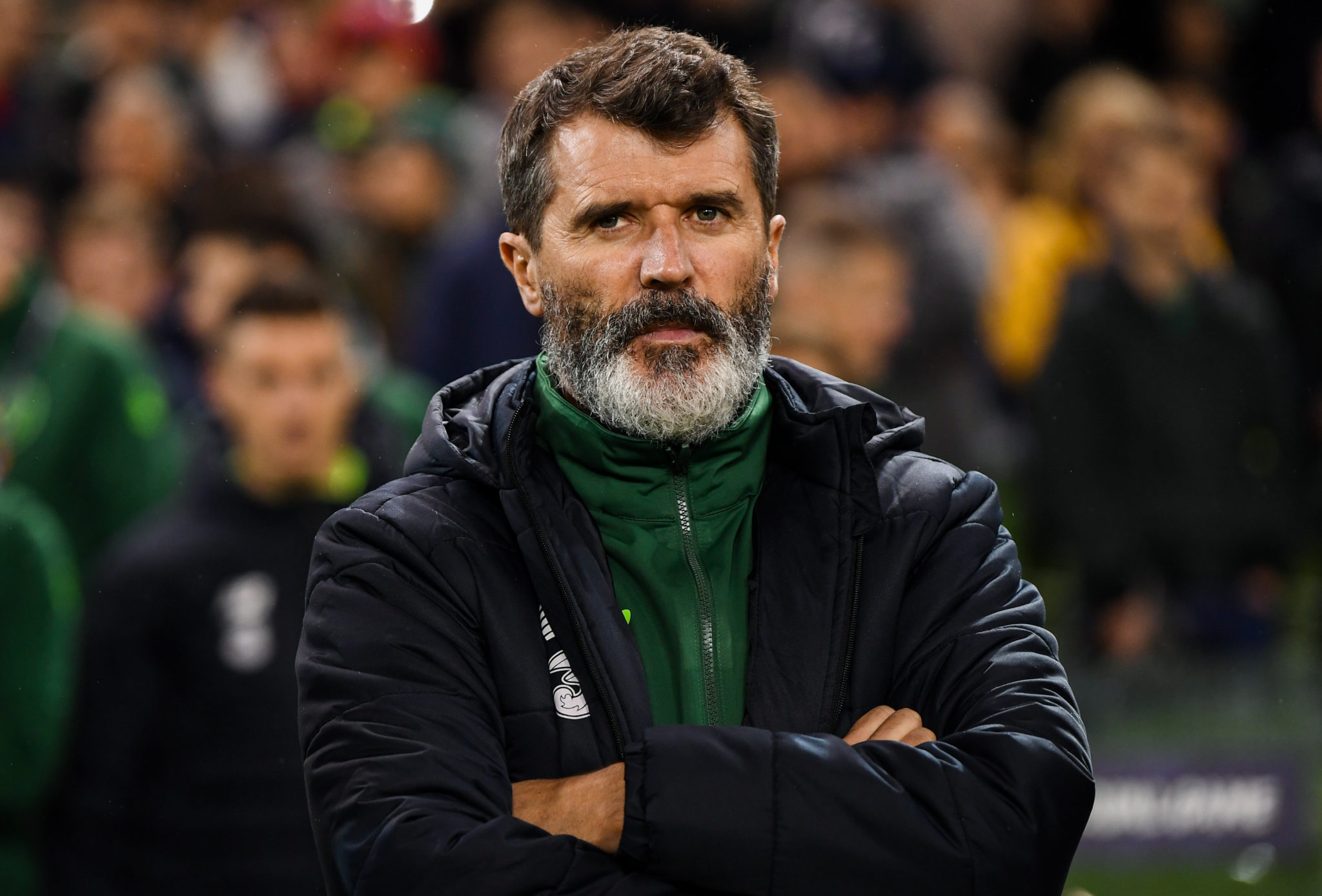 Across the last number of days, Roy Keane has captured the attention as both a football pundit on Sky Sports during Friday evening's clash between Tottenham Hotspur and Manchester United, and as the subject of a lengthy interview in the Sunday Independent. 
To no great surprise, the former United captain marked his return to punditry with a bang, criticising a number of the club's players as they trailed Spurs 1-0 at the mid-way point of Friday's game. For Brian Kerr, it is difficult to ascertain what Keane hopes to gain from such exchanges.
"Look, Roy has been a manager and he knows what it is like," began Kerr. "He has been a player and he knows what that's like. Now, he's a pundit and he is doing that in his own way. I think it certainly gives headlines but I didn't think his analysis at half-time was particularly incisive or logical [in Friday's game].
"Yes, Luke Shaw should have done better in that moment. Harry Maguire should have done better and it was certainly a mistake by David De Gea, but he kind of overlooked how brilliant the play was by Steven Bergwijn to come up with the chance.
"Talking about throwing punches then at half-time in the dressing room and so on, I don't think that does Roy any favours."
Interestingly, Roy Keane confirmed in his detailed interview with the Sunday Independent that he retains hopes of getting back into the management side of footballer sooner rather than later.
Given his current approach to punditry, however, Kerr fears that the Cork native may be harming his chances of impressing possible employers.
"If the media want to use him for that and for sensationalism, so be it," he remarked of an arrangement that Keane has no trouble fulfilling his end of. "But, would it be attractive for clubs who could potentially take him on as a manager if they think that's how he actually reacts at half-time to someone making a mistake? I don't think so.
"Everyone has their own style, everyone does it their own way. Roy's way is a bit different."
Download the brand new OffTheBall App in the Play Store & App Store right now! We've got you covered!
Subscribe to OffTheBall's YouTube channel for more videos, like us on Facebook or follow us on Twitter for the latest sporting news and content.