Roy Keane loves his life as a pundit, but has made it clear that he wants to go back into management if the right club or offer comes. However, for the time being, he is simply happy to remain involved in football.
Keane has made a name for himself as one of the most unmissable pundits for any Premier League or Champions League game he analyses. From his scathing criticisms of players, to his interactions with fellow pundits, his nights on Sky Sport are always something to remember.
With the Premier League returning tonight, the Manchester United and Republic of Ireland legend spoke with Joe Molloy for an Irish exclusive interview ahead of the new season.
Speaking on The Football Show ahead of the start of the Premier League, Keane discussed his life post-playing.
"There's always a worry for any ex-player, when you stop playing, the mindset and missing the game," Keane said. "I moved on very quickly.
"Unless I am asked a question about my career, I very rarely think about it. I'm still involved in football, with managing, coaching and obviously the TV work.
"I was definitely one of these players when I was coming to the end that did have it in my mindset that I was going to move on quickly, and not have any hang ups.
"I think the fact that I have stayed involved with football has helped."
'My fitness levels are actually very embarrassing'
Keane was famous for his fitness and his physique as a player. However, he admitted while on a walk with Gary Neville as part of Sky Bet's The Overlap, that he went through a period of going from one extreme to the other with his diet.
In the years since his retirement, though, Keane admitted that he is in no way fit.
"I'm not fit," Keane said. "I am far from fit. My fitness levels are actually very embarrassing. Just because I have not put on loads of weight doesn't mean to say that I'm fit.
"I wouldn't be able to do any sort of running. I've been invited a number of times to play legends games, and I find it very difficult because I wouldn't be able to get around.
"Too many injury problems. I try and have a decent diet, I am certainly wary of putting on too much weight, but I certainly wouldn't be fit enough to go on any sort of run. I'm not exactly Sean Kelly!"
'When I was playing, people had a lot more respect!'
One of the biggest issues Keane has with modern celebrity is the manner in which fans and supporters approach him for selfies and autographs. When he was playing, he tolerated it, however since his retirement, he says that it has gotten a lot worse.
"I wouldn't say I ever liked it," Keane said. "I tolerated it, particularly when I was a player. When I was a player, people had a lot more respect.
"Nowadays, people are very intrusive. Particularly with mobile phones and cameras. People are really rude! If anybody approaches me, I have no problem. When people are constantly taking pictures or videoing you, that's the bit, I don't know anybody who enjoys that side of it.
"When people don't say 'please' or 'thank you', that's the issue."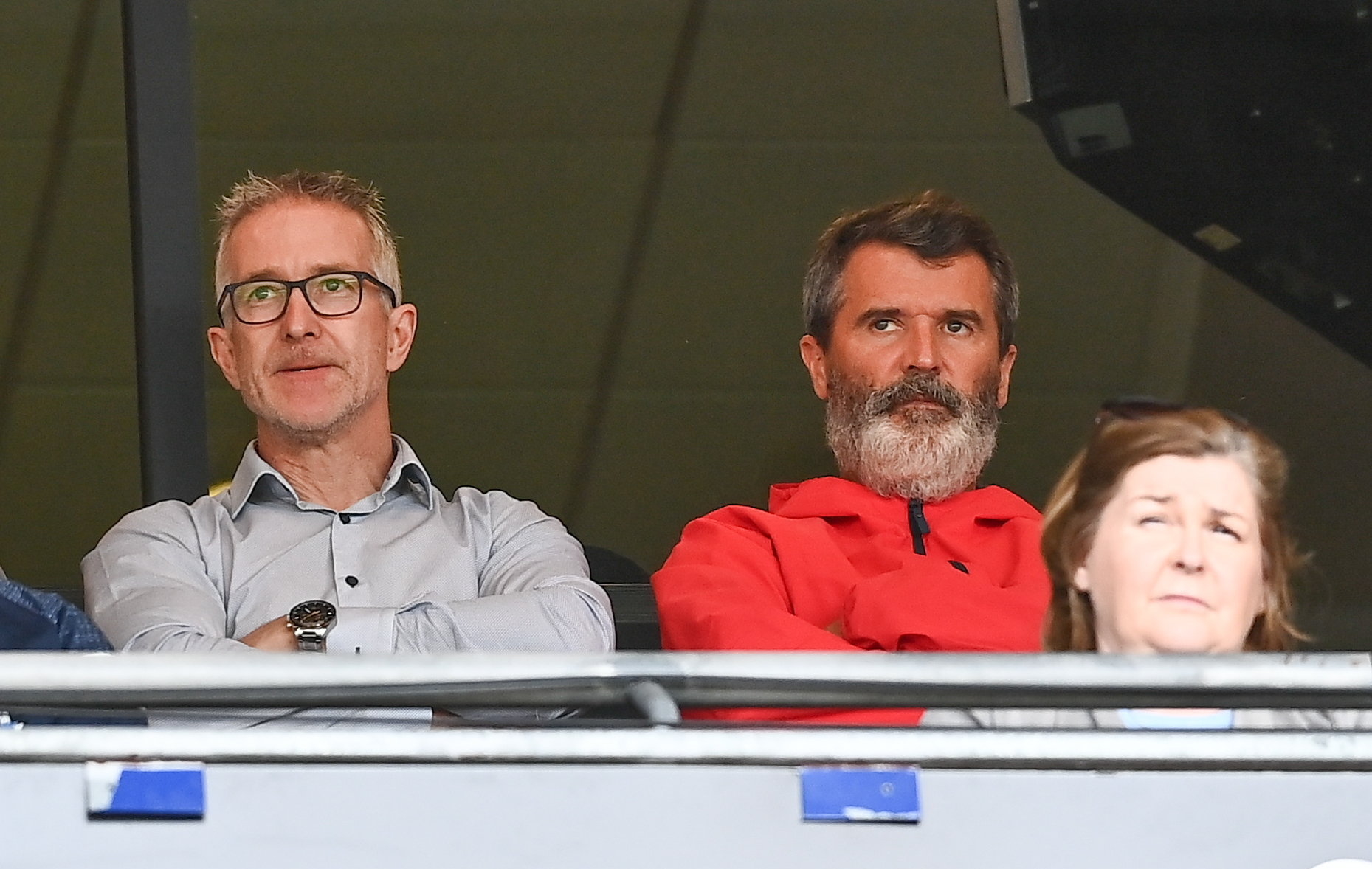 Punditry and remaining involved in football
Keane has made no secret of the fact that he is still looking to get back into management. While his last appointment as an assistant manager at Nottingham Forest lasted only six months, he revealed to Joe Molloy that there has been many conversations with clubs since that have fallen through.
However, in the meantime, Keane has been enjoying his current career as a pundit. While he is not nervous about going on international TV, he did mention that he needs to do a lot of preparation.
"I wouldn't say I get nervous, but we know we are going to work, it's a live event, you've got to be switched on," Keane said.
"You have to be on time, respect the people you are working for, and give your opinion. I see enough people who do a lot of media work who do a lot of talking and don't give an opinion.
"That's what I feel I am there to do. If companies are willing to ask me back, then brilliant. You do have to concentrate, focus and do your homework on the teams that are playing. I wouldn't say I'm nervous, but I know when I'm going to work as well.
"The bottom line is I love football. Football is in my blood. People might see it as a job, it's more than that to me. Football is my life.
"If I wasn't doing [punditry], I'm always out watching matches. I'm happy to watch League of Ireland matches, Salford, or Rockmount my old club. I love watching all levels of football."
Football on Off The Ball brought to you by Sky. All the football you love in one place across Sky Sports, BT Sport & Premier Sports.
Download the brand new OffTheBall App in the Play Store & App Store right now! We've got you covered!
Subscribe to OffTheBall's YouTube channel for more videos, like us on Facebook or follow us on Twitter for the latest sporting news and content.