"One day in training, we were playing a game of eight-a-side, and Keane and Luke Chadwick were up front for my team. I always prided myself on the accuracy of my kicking, on being able to pick out a player from a distance, and that day I half-volleyed a peach right onto Chadwick's foot. The kid snatched at it and ballooned his volley over the bar. Suddenly, I was the target of a volley of abuse from Keane. 'Hey you, give me the fucking ball,' he screamed. I replied: 'What, do you get the ball just cos you're Roy Keane? Fuck off.' The atmosphere was icy from that moment on and on the way off the field Gary Neville collared me. 'Goalie,' he said, 'we don't talk to Roy like that down here. We just don't.'"
- Andy Goram reflecting on his three months at Manchester United
Recalling a phone-call he'd had with Steve McClaren twenty-years before, performance coach Bill Beswick explained to Off the Ball an issue Alex Ferguson's newly-appointed assistant had had with the club captain, Roy Keane.
"The man who saw himself as the heartbeat of the Reds" according to goalkeeper Andy Goram, Keane, unimpressed with the passivity of McClaren's first training session, left the training ground prematurely; uttering something in McClaren's direction that Beswick had no intention of repeating.
Devastated at what had occurred, McClaren telephoned the United captain that night on Beswick's insistence. Determined to rectify the issue, McClaren received what he described as "a masterclass in coaching" from Keane over the phone.
It is a story that resonates with Goram's brief experience of life as Manchester United player - if something didn't suit Keane, it didn't suit United.
A sportsperson is different when they go across that line, Keane's line was when he went out onto the training pitch.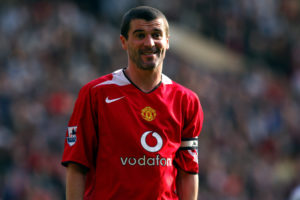 Probing the two-decade-old incident on this morning's OTB AM, Alan Quinlan had little issue relating to Keane's solipsistic view.
"I'm not sure what match it was that week, and where Roy was at," Quinlan admitted, "but we know from him speaking about it himself that that's the way he wanted it to be every week."
"A sportsperson is different when they go across that line. [Keane's] line was when he went out onto the training pitch, not just the matches.
"He probably put a lot of pressure on himself that this is what he needed, and when you're in that zone you think it's what everyone needed."
Comparing one former Irish captain to another, Quinlan, who has had a number of personal encounters with Keane, couldn't but notice the similarities he shared with Paul O'Connell.
"In rugby, I'd often compare Paul [O'Connell] to Roy Keane in terms of the detail and the energy," Quinlan stated.
"Pushing each other in training and trying to get better all the time, there was a great sense of fun in Paul off the field, [however]."
Stressing that he had always found Keane personable and great craic to be around, the footballer's transition into what Quinlan described as "psycho mode" appeared less refined, nevertheless.
"It's a vital part of high-performance that you have a break and some fun, sometime," Quinlan reasoned.
"I think if you gave [Roy] his time back, hindsight is a great thing."
I should have appreciated Real's offer more. It was the most attractive challenge in front of me, but I didn't accept it.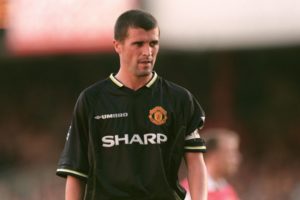 Hindsight possesses a curious currency in the narrative of Roy Keane's career.
"A fucker of a word" according to Keane as he recalled fudging the opportunity to join Real Madrid in the second of his two autobiographies, the motivation behind his staying close to home remains intriguing.
"I didn't want to move to Spain," Keane explained.
"As much as anything else, it was fear that decided me - fear of the unknown."
Much like Marcelo Bielsa and the self-confessed anxiety that informs his willingness to go way, way beyond what is necessary in terms of match-preparation, Keane, as revealed to Beswick by McClaren, required the hard, challenging environment of an intense training session to frame his mind correctly.
"The only thing that Roy was interested in was hard work and challenge," Beswick was told.
"That's what prepares him to go out in front of 75,000 people and television cameras on a Saturday.
"If he's not worked hard during the week, he doesn't feel ready for the performance on a Saturday."
This, of course, isn't to suggest that Keane's way was necessarily suitable for everyone.
"I saw so many characters over the years in dressing rooms," Quinlan explained.
"Some guys needed to bang their head off the wall to get up for a game, some guys listen to music."
It is simplistic to justify Keane's wide-reaching means of preparation by the end achieved in McClaren's first half-season working with Manchester United, yet, as Gary Neville explained to Andy Goram two years on from McClaren's introduction in 1999, Keane wasn't treated like just another player.
"Everybody is different in the way they deal with the show," Quinlan claimed on Friday's OTB AM. Something he holds to be the case across all sports, for those who played alongside Roy Keane at Manchester United, performances were held to the rigors of the captain's hymn sheet.