Sam Lee joined OTB AM on Friday to offer his insight on the possibility of Lionel Messi moving to Manchester City.
It has been reported that City lead the race to sign the 33-year-old Argentinian who notified Barcelona of his wish to leave the club after 19 years earlier in the week.
"City have wanted to be in a position to take Messi for more than 10 years now. Since the owners took over, they always wanted Messi just like they always wanted Guardiola," Lee, The Athletic's Manchester City correspondent said. 
"They last came close to getting Messi four years ago in 2016 [Guardiola's first year in charge]. It was pretty close but I wouldn't say it was as close as it is now.
"Messi's given them the encouragement they need to pursue a deal. He does see himself in that team with Guardiola and sees it as a good bet for the last few years of his career."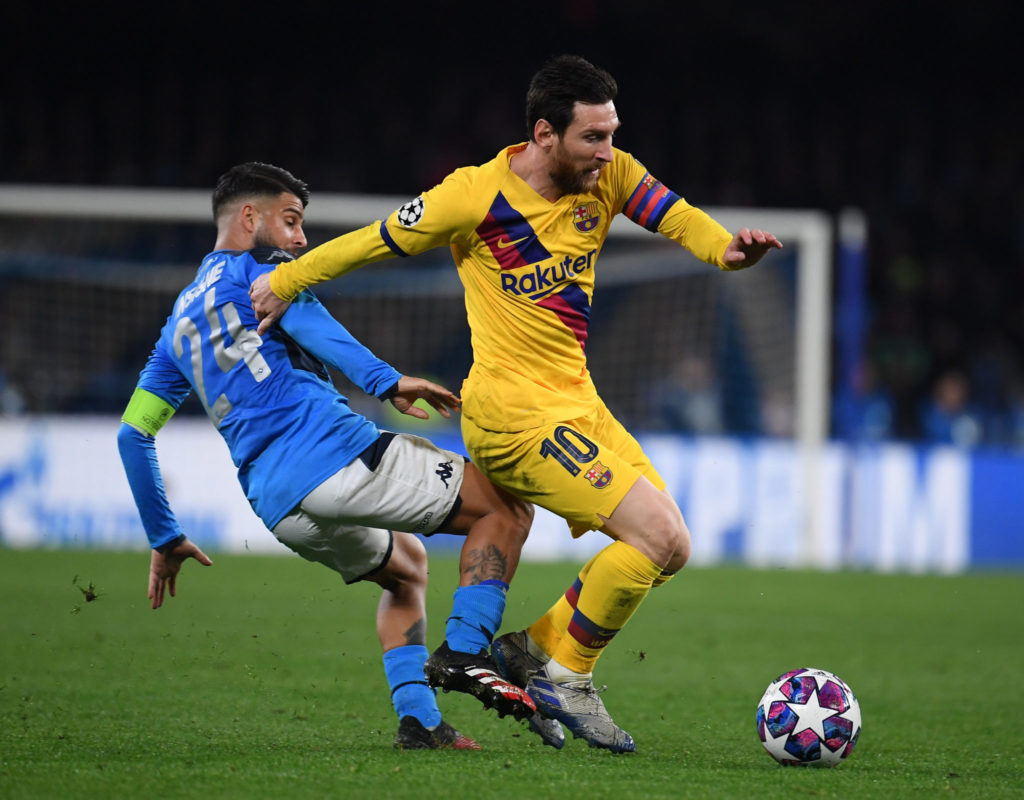 It was put to Lee that this could turn out to be a bad deal for City given Messi's age, as well as the power that he seems to wield within the teams he represents.
"In terms of it being a bad deal, I'm going to say no straight off the bat but I do know what you mean. I do think there are potential downsides for sure," Lee said.
"He is incredibly powerful. I think people would probably be surprised by the power he has got at Barcelona and with Argentina. He is the main man, how that would translate at City, I'm not so sure.
"Maybe he'll upset the apple cart. Maybe him being the heartbeat of the team would upset Kevin De Bruyne. How would those two work together?"
From a tactical perspective, how would Messi fit into the City team?
"City had a problem last season with their pressing and that was a big reason that they didn't achieve their goals," Lee said.
"Messi might not make them more stable in terms of that pressing, in terms of everyone singing off the same hymn sheet but they might be better at papering over those cracks if they've got someone like Messi who is going to score 50 goals a season."
From a financial point-of-view, there are also questions to be asked on if it is wise to commit massive funds to an ageing Messi when other areas of the City team need to be addressed?
"Financially, I'm sure City wouldn't jeopardise the financial health of the club going forward but you could certainly ask if it is a good decision for City," Lee said.
"It would probably not be the most sensible, safe business decision that City had ever made. They normally buy players between 20 and 25 years of age with resale value.
"There's been internal meetings at City where they've worked out the financial viability of it. They've decided they are in a position to pursue this.
"City will take it as far as they can. They're not close to getting Messi but they are as close as they ever have been."
Subscribe to Gillette today to get a free razor starter kit, free delivery, 15% off your blades ongoing, exclusive content and offers for subscribers.
Download the brand new OffTheBall App in the Play Store & App Store right now! We've got you covered!
Subscribe to OffTheBall's YouTube channel for more videos, like us on Facebook or follow us on Twitter for the latest sporting news and content.