Argentina are in the strongest position they've ever been ahead of a World Cup, down to the management of Lionel Scaloni and how he's developed a squad not reliant on Leo Messi.
Scaloni and Pablo Aimar were appointed as caretaker managers of the Argentine national side in 2018, after Argentina failed to perform in the World Cup in Russia. Scaloni was subsequently made full-time coach in November that year to take him to the next World Cup in Qatar this year.
Under Scaloni, Argentina have developed into one of the favourites for the World Cup, with Lionel Messi and his teammates being second behind Brazil at 11/2 odds of winning the entire tournament.
Scaloni's side also broke their drought of 28 years without a major trophy when they lifted the Copa America earlier this year.
Football journalist Marcela Mora Y Araujo feels that Scaloni's management of his national side has built them into a side that could see Lionel Messi finally lift a World Cup.
Scaloni's success was not preordained
The success under Scaloni was not initially predicted by his co-manager at the time. Both Aimar and Scaloni, when they took over as caretaker managers, had little first team manager experience.
However, they were crucial in the coaching and development of the U21 sides in the build up to their appointment, and Mora Y Araujo believe that it was this rapport with the younger players that initially sparked the success.
"When they offered him to manage the first team, Pablo Aimar said, 'you're mad! You can't do that'," Mora Y Araujo said. "[Scaloni] said, 'well it's just a couple of games'.
"They had this working rapport with the players, it wasn't like this completely new novice. [Diego] Maradona was given the national team when he had very little managing experience.
"This was literally just an interim thing, and they worked well."
Mora Y Araujo feels that the wisest move Scaloni made was to soldier on with national training so as to not depend on Lionel Messi at all.
"The thing he did, which I think has been quite wise, was starting to work with the players who were in Argentina, or who were less-known, or younger players, and no Messi" Mora Y Araujo said.
"He built a team that was comfortable without the presence of this sort of super-human celebrity."
Scaloni worked through the criticism
Mora Y Araujo herself was skeptical of the appointment of such an inexperienced manager to be head coach of Argentina. She has since realised the work that Scaloni has put in, and the people that he has put in place, to make Argentina real World Cup contenders.
"I have to say, hands up, there was a lot of criticism when Scaloni was first appointed," Mora Y Araujo said. "I was among the people that said, 'this is nonsense, they're never going to be serious again'."
"He just calmly worked through that. He then appointed Walter Samuel and Roberto Ayala, who are also legends of yesteryear and really good each at their positions.
"They worked really well, and then when Messi stepped in, there was already this well-oiled machine."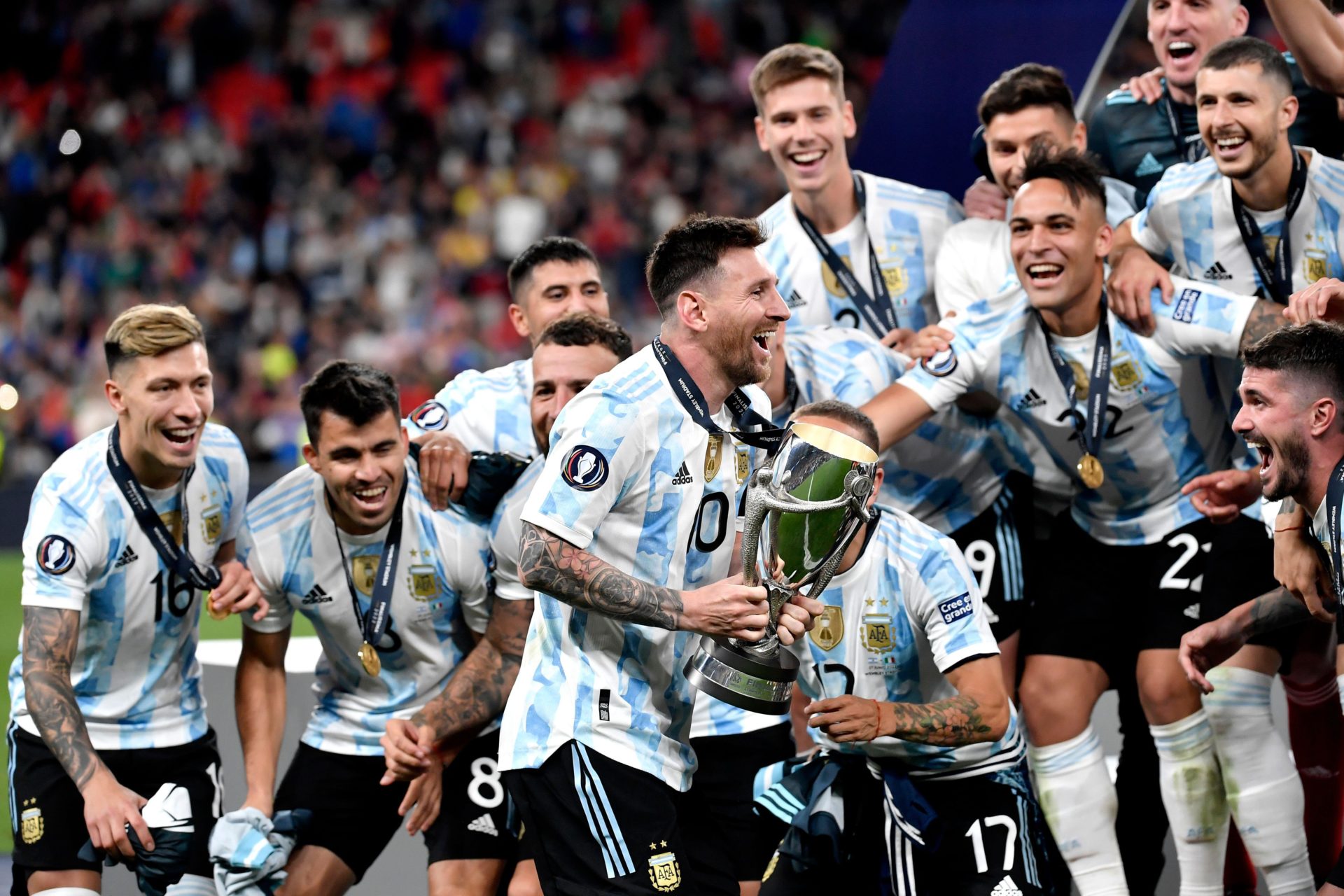 Magnificent Messi management
Perhaps the biggest masterstroke made by Scaloni, according to Mora Y Araujo, is that he managed to create an environment in which Messi is not relied on to be the sole carrier of the team.
This has freed up the Argentinian great to play without all of the pressure and aided him and his side to lift their first major trophy in 28 years.
"I know it's a bit of a cliche, but I do believe it every strongly that Messi only functions very strongly, Messi only functions as part of a co-operative system," Mora Y Araujo said.
"He can't be the single guy that does it alone. There's a couple of documentaries and behind the scenes compilations with the whole squad doing the rounds on social platforms and there's so much anecdotes about how the young players wouldn't be scared off by Messi.
"They just knocked on his bedroom door with a pack of cards. Then they have the experience of Copa America, which was truly bonding and confidence-boosting.
"It seems to have lifted enormous pressure off Messi. I heard a journalist saying he was carrying a really heavy rucksack, and ironically, the rucksack got lighter as soon as he put the cup inside it."
Football on Off The Ball brought to you by Sky. All the football you love in one place across Sky Sports, BT Sport & Premier Sports.
Download the brand new OffTheBall App in the Play Store & App Store right now! We've got you covered!
Subscribe to OffTheBall's YouTube channel for more videos, like us on Facebook or follow us on Twitter for the latest sporting news and content.