After selecting his all-time XIs for Liverpool and Manchester United, John Giles joined Off The Ball on Thursday night to settle on the best XI he's ever seen play for Tottenham Hotspur. 
"I don't expect everyone to agree with me," prefaced John Giles as he set about revealing his all-time Spurs XI.
Once again, alongside some names that were never going to miss out on a selection, Giles, who spent almost 20 years playing with Manchester United, Leeds United and West Bromwich Albion, has picked a team that spans the generations.
Settling on a 4-3-3 formation for his Spurs XI, here is Giles' team as discussed on Off The Ball.
Goalkeeper | Pat Jennings
"Pat was one of the great goalkeepers," surmised John Giles without any question of who would be his Spurs #1, "he had great ability and great control.
"The best goalkeeper of that generation. A very calm fella off the pitch and he carried that onto the pitch. He just knew what he was doing and he was a top class 'keeper with a great temperament."
Right-back | Steve Perryman
"I played against him a lot as a midfield player," recalled Giles of their battles against one another. "He wasn't outstanding there.
"[But] he moved to right-back later on and I think he was the best around. A real Spurs man."
Centre-back | Mike England
"He was a very, very good player," remarked Giles of the Welsh international who won a number of trophies at the North London club. "Nine years he was there, a top class player."
Centre-back | Ledley King
"When he played, he played," recalled Giles of his second centre-half. "He had a lot of injuries but he was a brilliant player.
"When he played you'd never think he'd had an injury. He had a great attitude and I thought that when he played he was a terrific player."
Left-back | Chris Hughton
"He got on with the job, no fuss," declared Giles of Chris Hughton, the sole Republic of Ireland representative in this XI. "He could really play and get the job done.
"He'd get on the ball, use the ball and defend well. A quiet lad, but very, very intelligent."
Centre-midfield | Danny Blanchflower
"I know that he was very influential with that great team he was in," recalled Giles of the former Northern Ireland international who captained the club to an historic double in 1961. "I made my debut against him.
"He made a comment after and I didn't know if he was joking: 'I didn't do as well as you on my debut.' He was being nice, but they'd just beaten us 5-1.
"A terrific player and a great leader, he'd be a sort of attacking midfield player now and we'd know him as a creative player and he was very good at it."
Centre-midfield | Dave McKay 
"I have to apologise to John White, Ossie Ardiles and Luka Modric," began Giles of his man in the middle, "but Dave McKay was the best of them all.
"He was one of the greats and could do everything. He would be better then any of the others we're talking about. I spoke to him at Billy Bremner's funeral, and Billy had idolised Dave McKay."
Centre-midfield | Glenn Hoddle 
"I don't think he was a great player," explained Giles of the man who would become the England manager, "but he was a terrific player for a number of years for Spurs when they didn't have a great team.
"He was a very gifted lad, but he wasn't quick and if he was having a good time with Spurs, people would put a close marker on him and he couldn't get rid of the marker.
"That was him, that's why opinions were divided. He played 53 matches for England and he was still sort of only promising at the end of it.
"He was a huge player for Spurs though."
Forward | Cliff Jones
"A real winger, not too big, but he scored a lot of goals," explained Giles, "he had great pace and was so courageous.
"One of the greats, in my opinion."
Forward | Jimmy Greaves 
The "great" Jimmy Greaves as John Giles described him, the former Ireland international had fond memories of the club's record goalscorer.
"A genius," proclaimed Giles, "the best goalscorer, one of the best ever and certainly the best in his day."
Forward | Harry Kane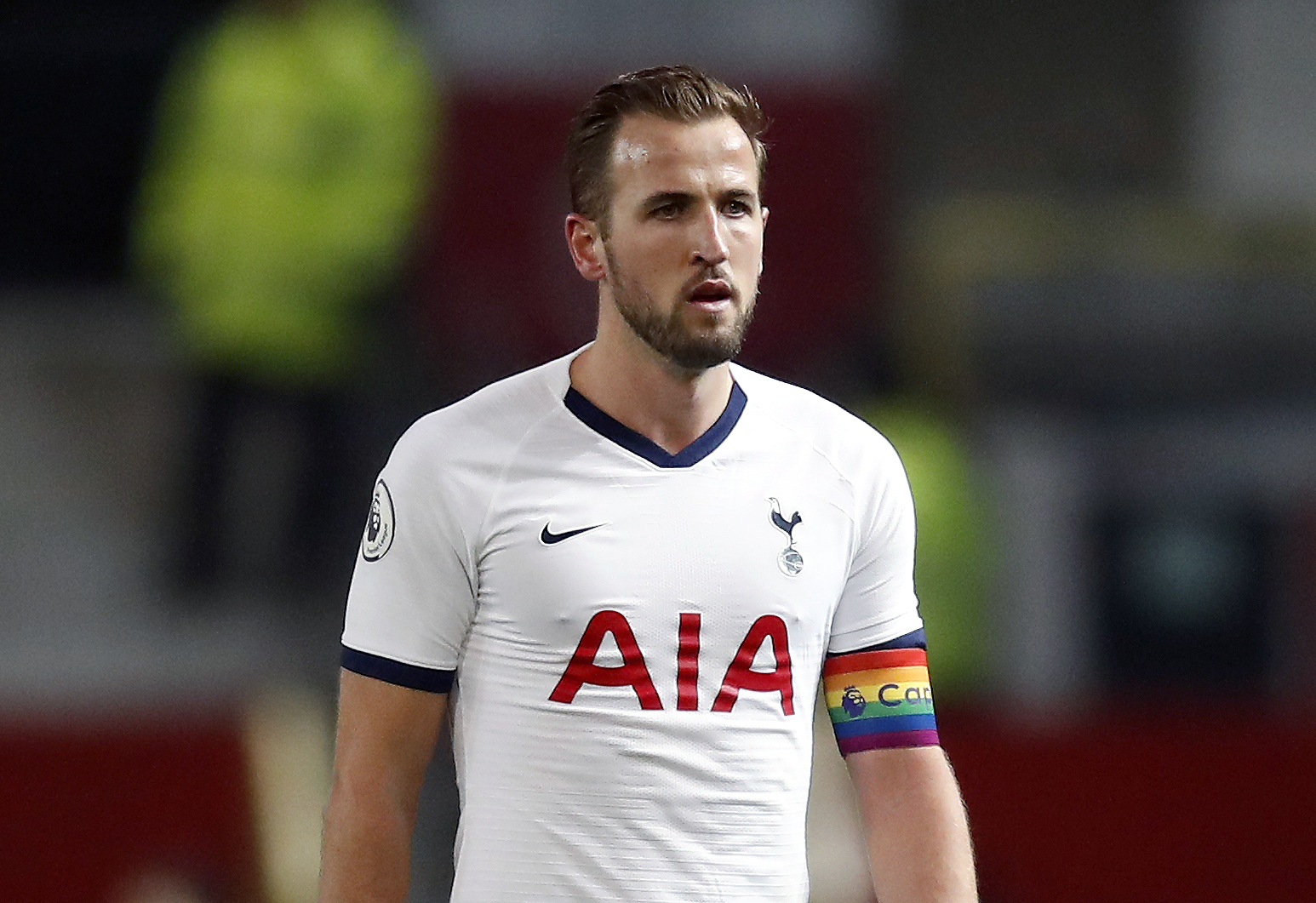 "I think Harry Keane would get in to any great Spurs team," noted Giles of the England international, "and if he keeps his fitness, he has the right attitude to be one of the greats"
Honourable mentions: 
Among the likes of John White, Ossie Ardiles, Luka Modric, Clive Allen and Gary Lineker, Paul Gascoigne is another who could be in the discussion of an all-time Spurs XI.
"He had all the ability in the world," explained Giles of the former England midfielder, "but he didn't handle himself well.
"He was a wild boy but with the gift that he had he should have been one of the greats and he wasn't."
Download the brand new OffTheBall App in the Play Store & App Store right now! We've got you covered!
Subscribe to OffTheBall's YouTube channel for more videos, like us on Facebook or follow us on Twitter for the latest sporting news and content.