Former Republic of Ireland captain Kenny Cunningham joined OTB AM on Monday to give his thoughts on a packed opening weekend of Premier League action.
Liverpool's 4-3 victory over newly-promoted Leeds United was the pick of the fixtures.
The reigning champions emerged with the three points but they looked far from secure at the back and Cunningham felt that Virgil van Dijk's over-confidence played a part in the concession of the goals.
"He veers into cockiness every game he plays, I worry about that kind of God complex," Cunningham said.
"That presence that he has, he's such a good player and he knows it.
"It's not bad thing to have that kind of self confidence but if you allow it to get out of hand a little bit then we see what we saw at the weekend." 
Van Dijk attempted a dangerous flick on the edge of his own box and it resulted in a Patrick Bamford goal.
"The level of difficulty in that situation, if that's me I'm just trying to kick it over my shoulder," Cunningham said.
"By and large you're just looking to make good contact and put it out for a throw-in yet he's trying to take it with the outside of his right foot, almost a reverse sweep over Bamford.
"This type of thing is what I'm talking about, very occasionally this creeps into his game."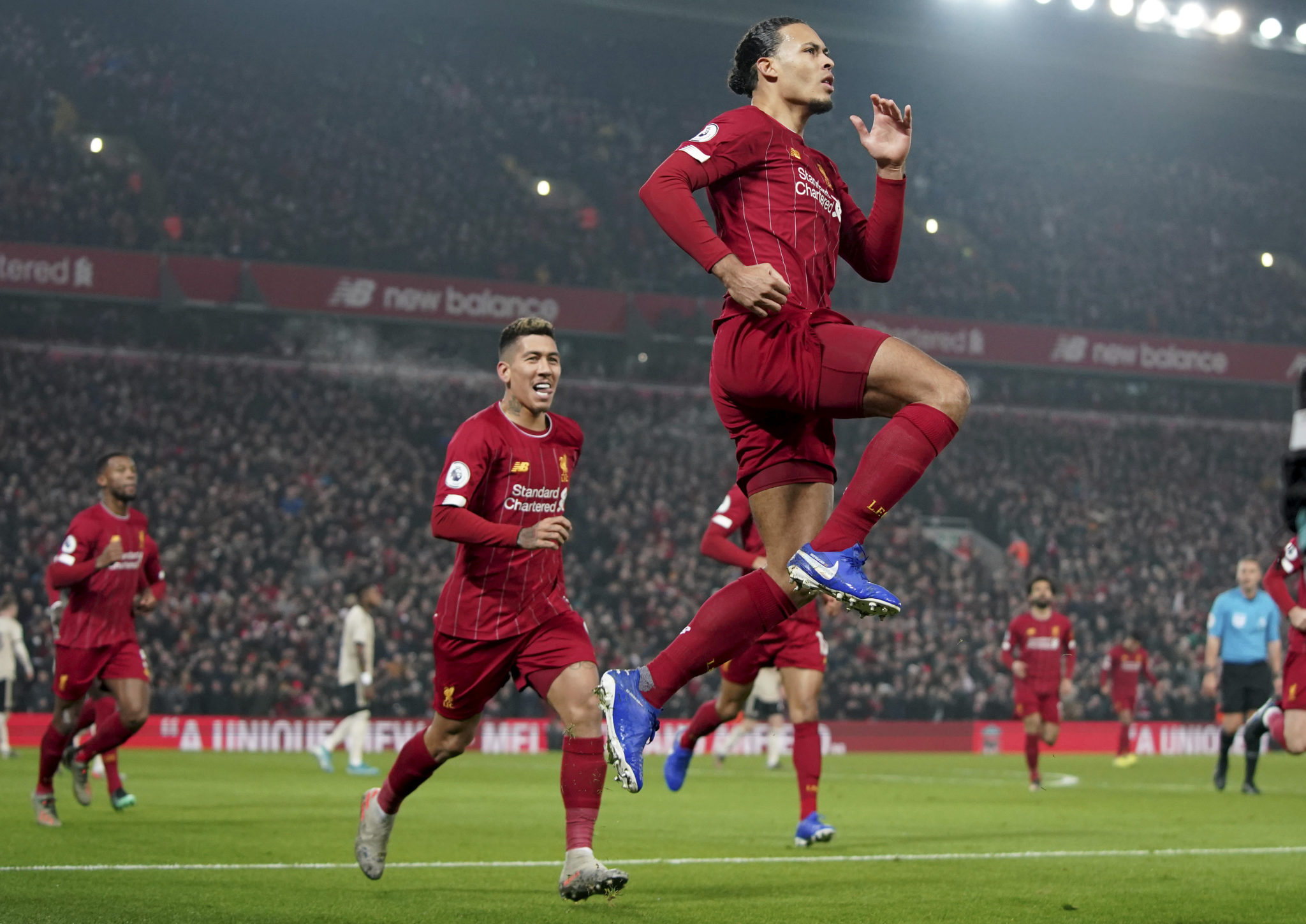 Cunningham did however point out that it wasn't solely Van Dijk who was responsible for Liverpool looking ragged at the back.
"It wasn't just Van Dijk, the whole Liverpool defensive line was a little bit shaky," he said. 
"It's been like that for a long time but they're winning games so people laugh at you for saying it."
The former Wimbledon defender highlighted Leeds' first goal from Jack Harrison to illustrate Liverpool's defensive problems.
"Kalvin Phillips played a long diagonal out to Harrison and the Liverpool back four were like two yards inside their own half, they're that high up the pitch," Cunningham said.
"I actually think Alexander-Arnold made a good decision to drop off  but the problem was that Gomez and the rest of the defensive line didn't drop.
"I've been saying this for a long time and I think it's quite a simple thing to resolve but clearly the manager and coaches don't see it that way. They must be happy and think of it as a calculated risk to play that high up the pitch."
"Good mornings start with Gillette" The mornings are a moment of reflection, a moment to prepare to feel your best for the day ahead. Starting your day with a shave gives you the confidence to feel at your best for the day ahead, no matter what is in store.
Download the brand new OffTheBall App in the Play Store & App Store right now! We've got you covered!
Subscribe to OffTheBall's YouTube channel for more videos, like us on Facebook or follow us on Twitter for the latest sporting news and content.