In 2013, Donegal man Jason Black climbed Mount Everest.
But beyond the accomplishment of climbing the world's tallest mountain, it was cathartic in another way.
The global endurance racer joined us to tell us his story, which also saw him climb and descend K2.
He detailed the harrowing experience of bullying he suffered in secondary school and the long-term impact.
"I fell into the hands of a very violent bully who over a period of six years, destroyed my education," he said.
"It was a physical and mental battle every day to be at school. And I was from the countryside and I was really struggling to process it.
Extremely Dark
"No doubt a youthful depression was what I had at the hands of the bully. I chose not to tell my Mum and Dad because I could see life at home was extremely difficult. They were working really hard to keep food on the table for their kids.
"I walked out of that school at 17 with no Junior Cert and no Leaving Cert. The road to the left and right were extremely dark and I was really tumbling through life. I didn't really have a direction and the only thing that kept me sane and kept me grounded was sport. It just allowed Jason Black to be Jason Black."
The bullying manifested itself both mentally and physically, Black explained.
"I felt judged every day at school by the bully because of how I looked and how I behaved," he said.
"I think it was because I was from the countryside. Growing up in Donegal, I was from a more rural part of the county and he was from the town. He was more in-tune and street wise. I wasn't and I was going in green behind the ears. He spotted it and I was vulnerable."
He discussed the detrimental effect it had on him.
"The scars of a bully can't be seen. I would love to have a black eye, bruised arm. I would love to have a cut and somebody could've asked the question. Because I wasn't courageous enough to say help and it's probably my biggest regret. That I didn't have the courage to say stop. I chose to suck it up," he said.
"Jason Black was screaming"
"It was 9-o'clock in the morning to 4-o'clock in the evening. I could escape it at 4. Eight o'clock in the morning was the worst. The minute I opened my eyes. That 8-9 was horrendous, eating my breakfast. Just picture eating the bowl of cornflakes and the hairs standing on the back of your neck."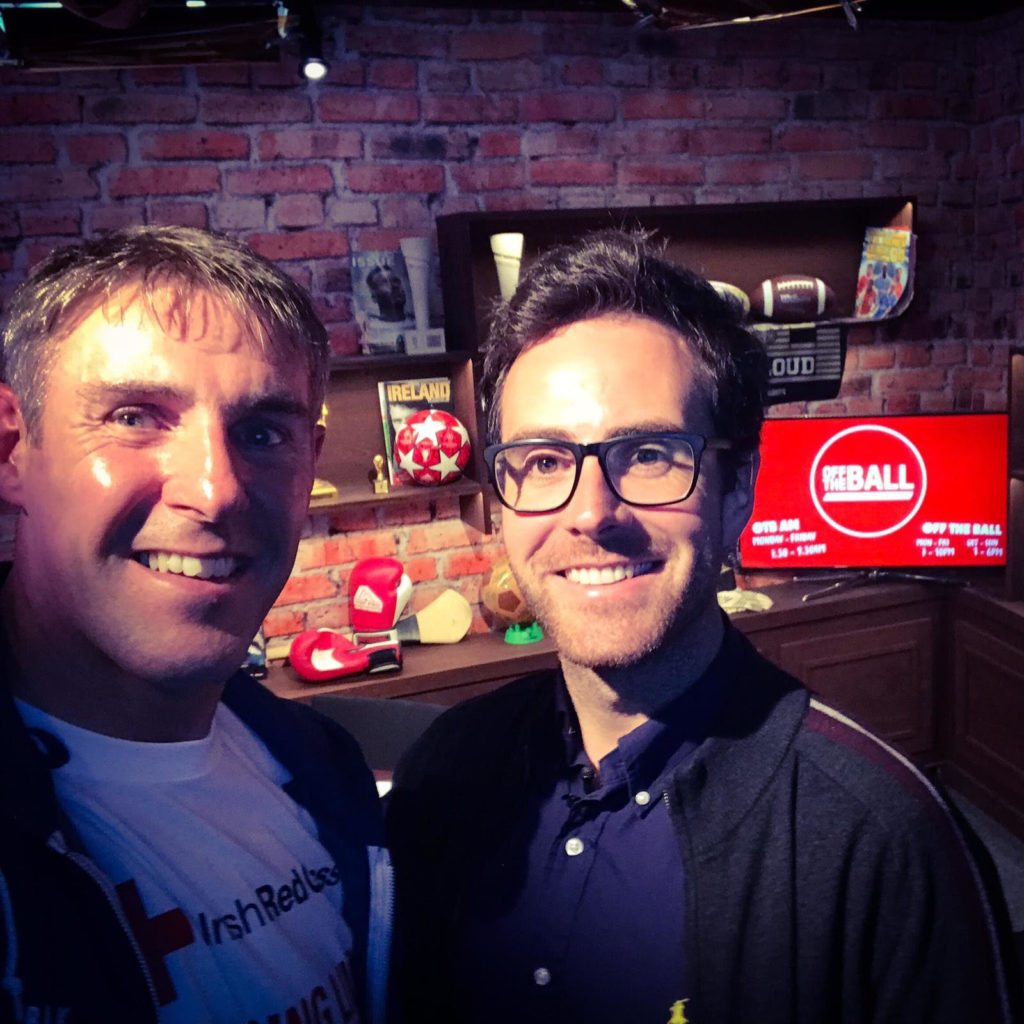 Many decades later, Black found himself on the summit of Everest and those past experiences resonated.
"It was only when I got an opportunity to go to the big mountains and be away for so long... all of a sudden, Jason Black was screaming," he said.
"And I mean, he was screaming. It was terrifying. I lost my Mum when I was 17, shortly after the bully and my Mum was the glue in the family. I lost my brother at 25 in a motorbike accident when he was 24.
"And I hadn't dealt with all this. My world was screaming but I wasn't listening and then all of a sudden I'm climbing Everest. And it re-emerged.
"I had to deal with the bully and it was so raw. It was frightening. I had to deal with my mother's death and I had to deal with my brother's death. So I'm crying, I'm weeping, mourning, searching and I'm screaming.
"And at the same time, I'm trying to climb one of the greatest mountains of the world."
The experience proved cathartic: "I was climbing out of the gutter of life when I was in those mountains. So I had survived the bully, I had survived my brother's death, I had survived my Mum's death to cancer."
Everest
Black also discussed the increasing problems climbing Everest when it comes to commercialisation of the challenge.
"It's very sad to see what's happening at the minute," he said, before detailing the issues he sees.
"It was horrible to witness it that mountaineering was brought into the gutter."
You can watch the full interview via our video player on YouTube.
Subscribe to Off The Ball's YouTube channel for more videos, like us on Facebook or follow us on Twitter for the latest sporting news and content.