Arsenal manager Mikel Arteta claims he's made a full recovery from COVID-19. 
The 37-year old was one of the first footballing figures in the UK to test positive for coronavirus, and he announced his diagnosis on March 12.
Regular updates from Arsenal have followed Arteta's diagnosis, and last week he was said to be "feeling much better" and "in good spirits".
Speaking with La Sexta in his native Spain, Arteta provided an even more positive update, "I'm very well now, I feel that I have recovered."
He added, "It took me three or four days to start feeling much better and with more energy, to leave the symptoms behind and now, the truth is that I feel very well."
News of Arteta's coronavirus diagnosis followed shortly after that of Olympiakos president Angelos Marinakis.
Arsenal players had entered self-isolation due to their contact with Marinakis and the Greek side even before Arteta tested positive.
"Everything happened very fast," Arteta told La Sexta.
"On Tuesday afternoon I was feeling so-so and I went to see the doctor but he wasn't there.
"I got a call from the board of directors after training while I was in my car and they told me that the president of Olympiakos had tested positive and everyone that had been in contact was at risk.
"I went on to tell them that I wasn't feeling well and that we had a situation because we had lots of players that had been in contact with them [Olympiakos].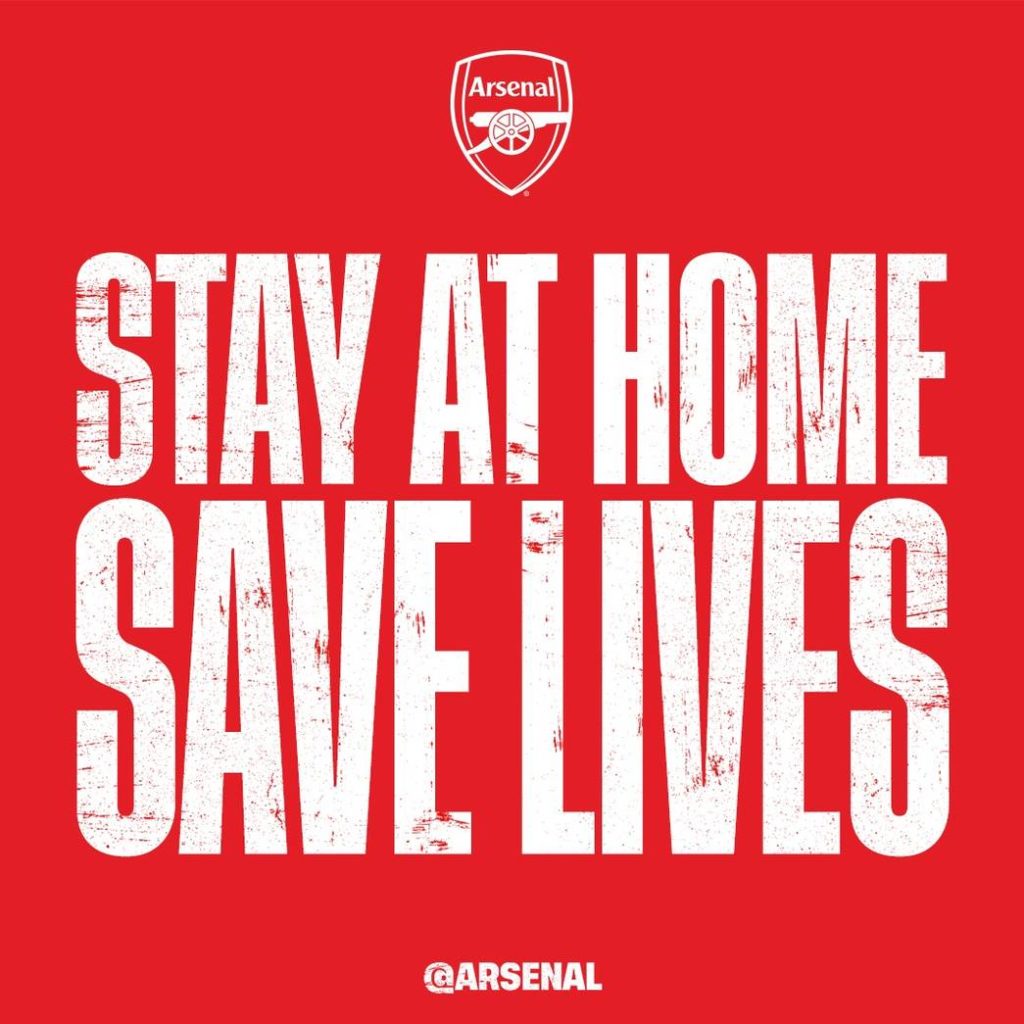 "We had a game against Manchester City the next day and obviously we couldn't put lots of people at risk without saying anything.
"I had the test done last Wednesday and I was diagnosed on Friday, when we had to communicate it to the Premier League that I had tested positive.
"Obviously all those that had been in contact with me had to go into quarantine, and consequently, games had to be suspended."
Arsenal claimed last week that Arteta and his coaching staff had already been, "doing detailed planning with the coaches and speaking to the players regularly" in anticipation of a resumption of Premier League activity.
However, the London club confirmed earlier on Monday that they have scrapped tentative plans for the squad to return to training.
Arsenal have followed the lead of Liverpool and Manchester United in confirming they will continue to pay their casual matchday staff, even while football remains on hold.
They say the decision "will be reviewed once the relevant authorities have made a further decision on when football can resume."
Football in England is currently suspended until April 30 at the very earliest.
The club's managing director, Vinai Venkatesham, told Arsenal.com, "We are truly grateful for the outstanding efforts of all our staff across the club every day.
"We rely on their tireless service to provide a first-class experience for our fans, on matchdays and non-matchdays.
"These are challenging times for everyone, but in particular our casual workers. This gesture is intended to ease their financial uncertainty while football is currently suspended."
Subscribe to Off The Ball's YouTube channel for more videos, like us on Facebook or follow us on Twitter for the latest sporting news and content.