Irish sporting legend Rosie Foley lived her dream by beating the Irish women's rugby team to France, by swimming the Channel.
The 39-time-capped former international rugby player had grown up with the not-so-small dream of diving into the water in Dover and landing on the shores of France.
The dream came to her when she was 11 years old, after seeing the story of Gertrude Ederle, who became the first woman to swim the Channel in 1926.
Speaking to Off The Ball in association with Guinness, Foley mentioned that the Channel swim was not for the limelight, but for her.
"The only people that knew were my husband Pat and my two best friends Andrea Newport and Fionnuala Walsh," Foley said.
"I told my family, I think, about a day or so before hand, because I didn't want any build-up.
"We just wanted to go over and do our thing."
Although her dream had always been to simply swim across the Channel, the realisation that her former team would also be travelling to France put the idea of a race of sorts in Foley's head.
"I knew that the Irish women's rugby team were going to flying into France on the Sunday, and I was going to be swimming on the Saturday," Foley said.
"In my head I was going, 'Yeah, I am going to get to France before the girls get to France for the World Cup!'
"It was a beautiful day, the weather was fantastic, the White Cliffs of Dover are behind you.
"[Foley thought to herself] 'How lucky are you to be swimming and be able to have a good old crack at living your dream when loads of people don't ever get that opportunity?'"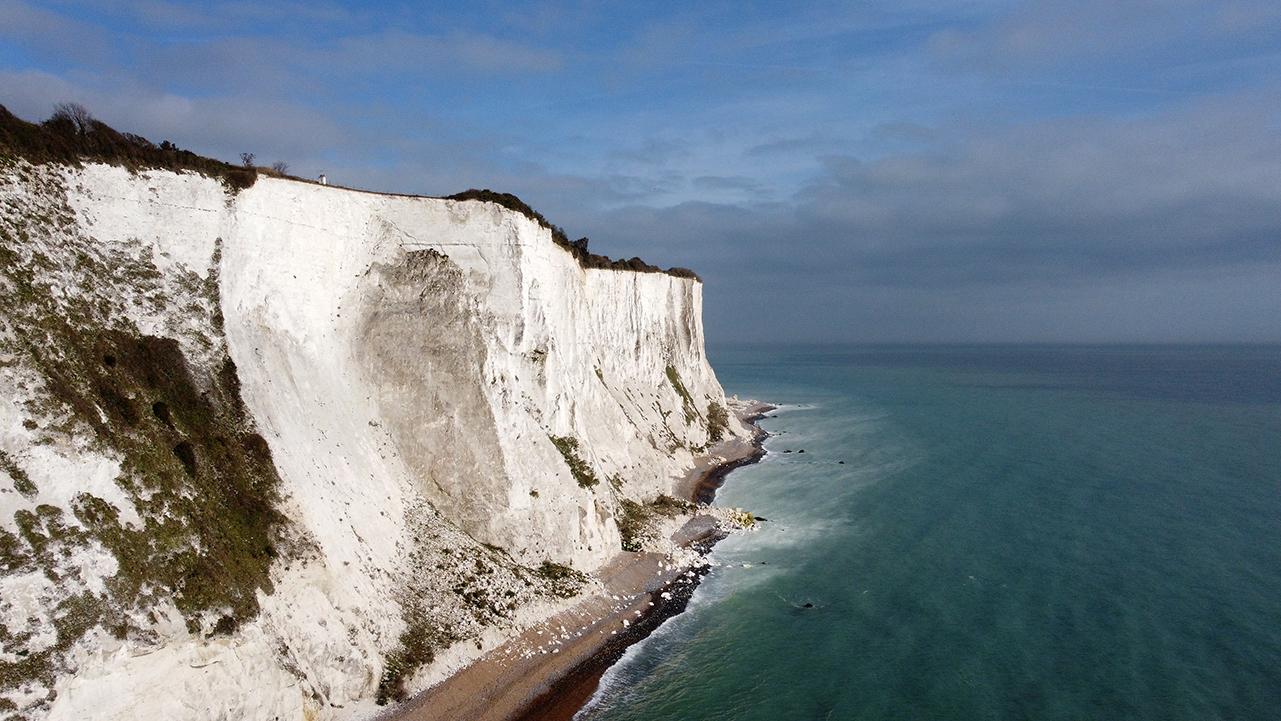 However, the 'race' with the national team was not the only thing that Foley thought about during her near 16-hour long swim.
"There were all sorts of things going through my head," Foley said. "At one stage, after four hours swimming, somebody can get in behind you, to the side of you to swim for an hour with you.
"They can't touch you; the rules are very strict. I remember at one stage, my husband came in to swim for an hour and I remember thinking 'Oh my God, our three kids are at home in Killaloe!"
"Anthony and Olive are minding them; my parents are minding them. Jesus what would happen now? Here we are in the middle of the English Channel swimming along! How mad is that to think like that?"
Foley, who is a PE and geography teacher by profession, could also not avoid thinking about some of the people in her life that would not be able to achieve their dreams.
"We had lost a 16-year-old student to cancer that year as well, so he was on my mind," Foley said.
"One of our colleagues had passed away suddenly from cancer [as well], so they all kind of go into your mind."
Watch the latest episode of the Women's Six Nations Show in association with Guinness here:
At 35km in width at its narrowest point, swimming the English Channel is by no means an easy feat to attempt.
While she acknowledged her own mental and physical strength in being able to achieve such a feat, Foley also realised the privilege that she had to attempt to go after her dreams, beating Ireland to France in the process.
"I knew what it was like, the busy shipping lane, but God it is a brilliant privilege to really have a good go at you dreams and actually get to the other side," Foley said.
"We got to the other side at about 20 to 12 that night, so I knew I had won the race with the Irish women's team to get across to France!
"It was fantastic, and that was one of my dreams and goals. I encourage people to have a go at things, no matter how small it may seem to them."
The Women's Six Nations Show on OTB Sports every Thursday is brought to you in association with Guinness, proud partner of Women's Six Nations. Don't miss a moment of the action with LIVE match reports, analysis, reaction, and our in-depth interviews. #NeverSettle. Drink responsibly, visit drinkaware.ie
Download the brand new OffTheBall App in the Play Store & App Store right now! We've got you covered!
Subscribe to OffTheBall's YouTube channel for more videos, like us on Facebook or follow us on Twitter for the latest sporting news and content.