As golf made its tentative return to our television screens over the weekend, Ger Gilroy, Nathan Murphy and Eoin Sheahan considered Rory McIlroy's interaction with Donald Trump on Monday's OTB AM. 
It was the measure of an unusual night's live sport that the US President Donald Trump phoned in during NBC's live coverage of the TaylorMade Driving Relief skins tournament in Florida on Sunday.
Less surprising, perhaps, was his decision to partially address recent comments made by Ireland's Rory McIlroy regarding a round of golf the pair had played together, and why it won't be occurring again.
"A lot of them (golfers) are very political, actually," remarked Trump after McIlroy had criticised his politicising of the coronavirus pandemic. "A lot of them like my politics very much and some don't, I guess. The ones that don't I don't get to see as much."
Speaking on the McKellar Golf podcast, McIlroy suggested that Trump's approach to the handling of the current pandemic didn't reflect how a leader should act.
"I don't know if he'd want to play with me again after what I just said," surmised McIlroy, "but I wouldn't (want to play with him again)."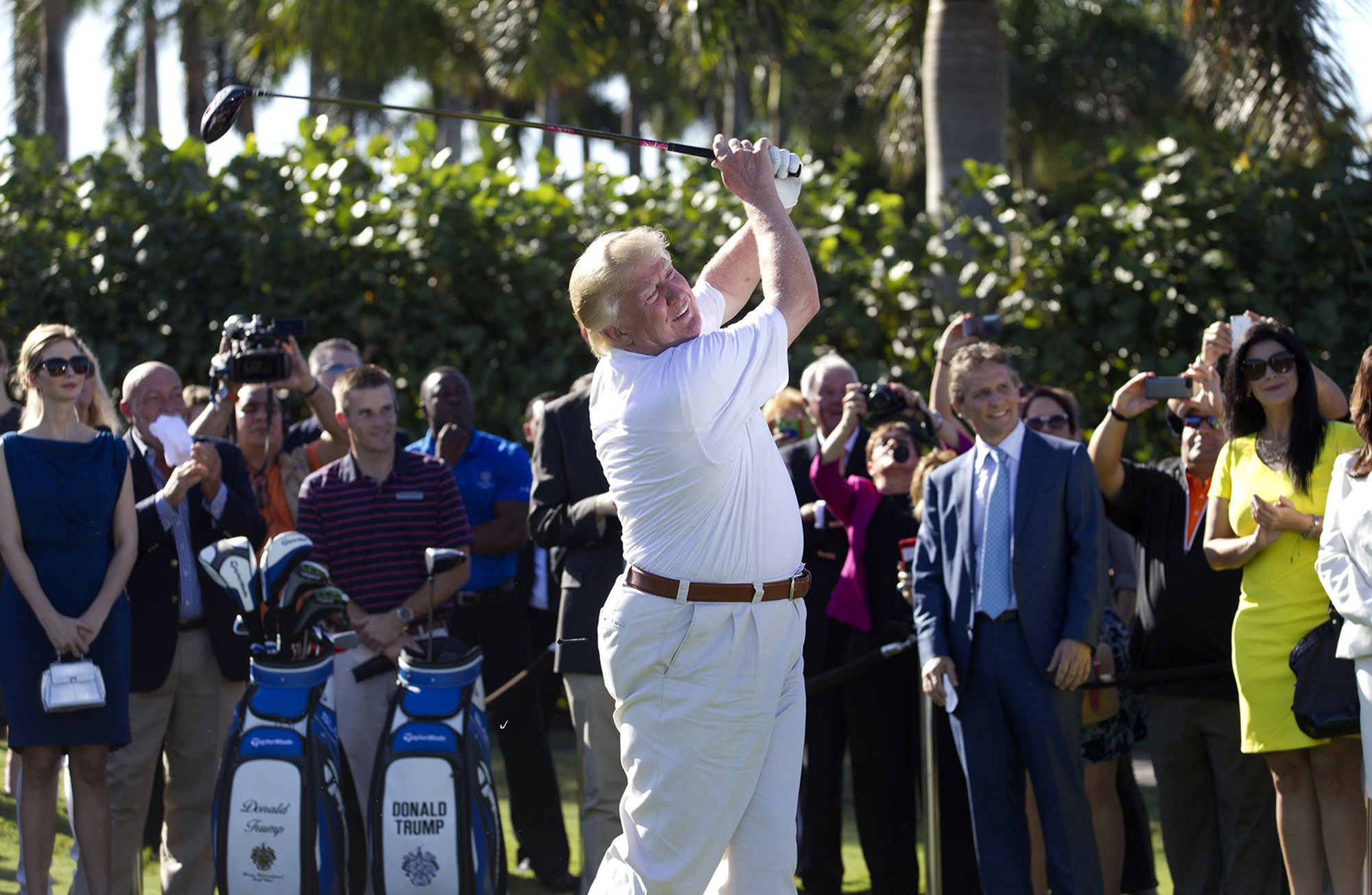 On Monday's OTB AM, Ger Gilroy and Nathan Murphy pondered over the lost opportunity afforded to NBC's Mike Tirico in speaking with Trump, and the potential ramifications McIlroy faced in saying what he did.
"Mike Tirico was half-way through an interesting question with Donald Trump about Rory McIlroy before he bottled it," lamented Ger. "But I'm not surprised at all, and I think Trump was 100% telling the truth. I would say most of the golfers who play with him are absolute 'lickspittles' who are think his politics are amazing.
"In the end, it turned out Trump and Tirico were golf buddies anyway and there was no journalistic independence there. A very, very supine interview when he actually had the chance right there to go, 'Rory McIlroy has disowned you'."
For Nathan, the interaction had all the intensity of a friendly catch-up.
"It was clearly a party-political broadcast," he reasoned. "Even Trump, who came on the line and seems to have a genuine love of golf, almost went down the line of talking golf before remembering that he had been put up for this so he could put his message out.
"We were all critical at the time of Rory playing with Trump and whether he would come to regret it, and he was very, very strong last week in knowing the potential for a backlash considering who you are dealing with.
"It may seem here the obvious thing to say, but from a professional golfer's point of view it was a brave thing to say."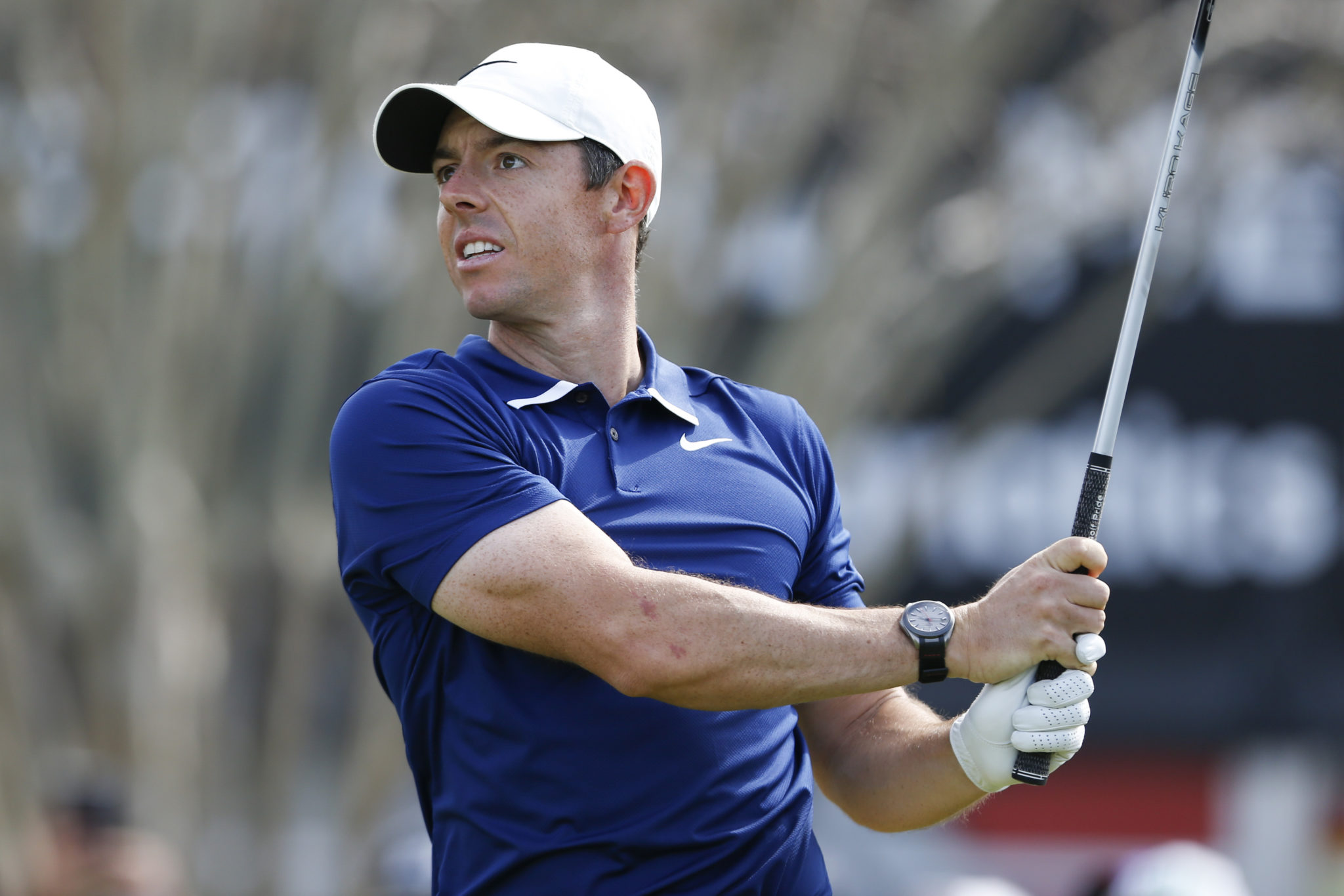 As for the actual golf on show where McIlroy and Dustin Johnson were facing off against Rickie Fowler and Matthew Wolff in an event for charity, nobody was overly impressed.
"I'm just surprised that people were surprised by any aspect of this," reasoned Nathan of the disappointing show at hand. "We had a bit of a preview last year with The Match and Tiger Woods and Phil Mickelson just stunk the joint out and barely spoke across the 18-holes.
"You would think that they would have learned some lessons from that.
"Firstly, in terms of how you should produce this, say to Rory McIlroy and Dustin Johnson, 'You're essentially the presenters of this and here's a list of 10 things to talk about.'
"Ask Rory McIlroy about his dip in form over recent years or ask Dustin Johnson about blowing a major. That will sustain you for 10 minutes. What we had was some uninteresting talking and that's it."
You can watch back Ger, Nathan and Eoin discuss the weekend's return of live sport in full here. 
Download the brand new OffTheBall App in the Play Store & App Store right now! We've got you covered!
Subscribe to OffTheBall's YouTube channel for more videos, like us on Facebook or follow us on Twitter for the latest sporting news and content.