We want your thoughts and suggestions on #OTBAM over the next few weeks, as we choose our Electric Ireland Jubilee XV of the very best Minor Hurlers.
We will be looking to name the best fifteen from the last twenty-five years. Last week we named our goalkeeper with Donal Og Cusack claiming the number one jersey, this week we focus on the full-back line with nine-time All-Ireland winner Tommy Walsh who won a Leinster minor title back in 2001, he spoke to Eoin Sheahan on this morning's #OTBAM which you can watch in the video above.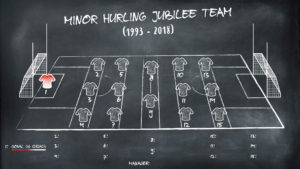 Click on the link below to vote and feel free to suggest other players @offtheball @ElectricIreland #GAAThisIsMajor 
🚨 It's full-back line time for our @ElectricIreland Minor Jubilee XV 🚨

We're searching for the very the best minors since 1993 - Tommy Walsh joined us this morning on #OTBAM to discuss the contenders - Donal Óg Cusack was voted our goalkeeper!

RT and vote below in our polls! pic.twitter.com/YiKDGV4PIi

— Off The Ball (@offtheball) July 25, 2019
The results from this poll will be announced on #OTBAM Tuesday, July 30th.
Full-Backs
John Tennyson - Kilkenny All-Ireland winner 2002 and 2003
Played two years at full-back on successful Kilkenny teams and very much a key figure in the sides.
A few weeks out from the 2003 final he had his appendix taken out. Former Kilkenny hurler Richie Power who was part of that team said "John was outstanding that day for us"
"You felt safe with him back there" former Kilkenny hurler Michael Rice who was captain of the 2002 Kilkenny team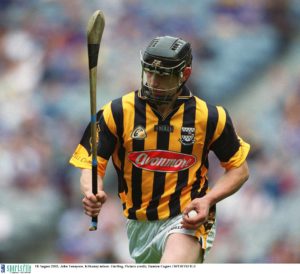 Paudie Maher - Tipperary All-Ireland winner 2006 and 2007
Many would have felt Paudie had too much hurling to be kept at full-back but given the challenge of minding the house the Thurles Sarfields man consistently delivered for the back to back triumphs.
"For me Paudie had the hardest task of any full-back at minor level when he had to mark Joe Canning in the 06 final and then to keep him scoreless from play just showed how good he was" former Tipperary hurler James Woodlock who was part of the Tipp minor team that won Munster in 2003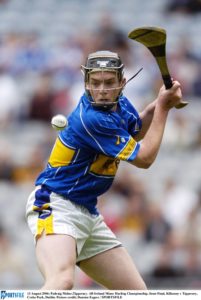 Corner-Backs
Michael Cahill - Tipperary All-Ireland winner 2006 and 2007
Corner-back in 2006 and then wing-back in 07 Cahill was a minor who stood out in a star-studded Tipp team.
"He was sticky, he was like a spider monkey" former Tipperary and Dublin hurler Ryan O'Dwyer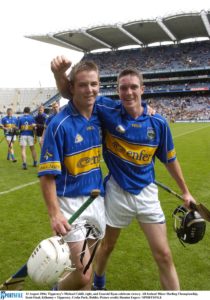 Ollie Canning - Galway All-Ireland winner 1994
Played up front more so till the 94 All-Ireland final against Cork where the management decided to start the Portumna man corner-back to counteract Cork's threat in the full-forward line. Galway minor manager at the time said it was one of the greatest displays he ever saw from a corner-back.
"We put him back there cause we believed he could keep that Cork forward line quiet" "He had an unreal first touch and he always attacked the ball" former Galway minor hurling manager Mattie Murphy
Sean Finn - Limerick Munster winner 2014
A natural corner-back who was an ever-present in the full-back line. Never made a corner-forwards day pleasant and was part of the Limerick team which would provide a number of players to their senior teams All-Ireland win in 2018.
"His specialisation in the full-back line made him such a good player back there" former Limerick hurler Seamus Hickey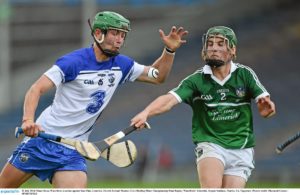 Johnny Coen - Galway 2009 All-Ireland winner
Quick, good at reading the game and always shoulder tight to the man he was marking.
Was part of a strong full-back line with Daithí Burke and Conor Burke that won the 2009 All-Ireland final by four points.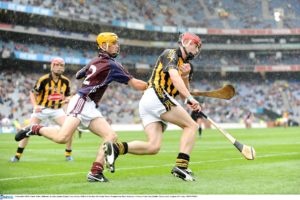 Tommy Walsh - Kilkenny Leinster winner 2001
Could be played wing-back which would become his natural position but when this man was asked to play in the full-back line for the minors he always delivered.
"Best player I ever came up against at minor level", "He wasn't the biggest in stature but I remember Kieran Murphy was being marked by him and Tommy was getting the better of him then I moved on him and puck-outs were launched into the sky and next of all I'd jump up but somehow more than not Tommy always towered over me and won the ball" former Ireland and Munster scrum-half Tomas O'Leary who captained Cork to the 2001 All-Ireland title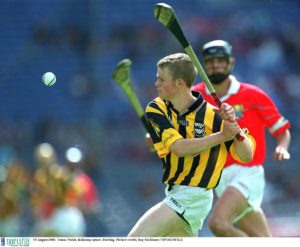 Brian Mahony - Galway All-Ireland winner 2000
"He was truly an outstanding corner-back and the guy you'd put on the best corner-forward" former Kilkenny hurler Tommy Walsh
Part of an outstanding Galway team which claimed back to back All-Ireland titles beating Cork by three points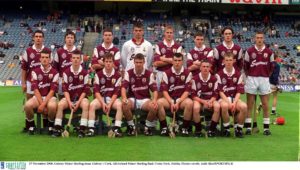 John Dalton - Kilkenny All-Ireland winner 2003
"He was efficient and could play it anyway" said Tommy Walsh
Dalton was corner-back in one of Kilkenny's greatest ever minor teams as they saw off Galway in the final by one point to retain their crown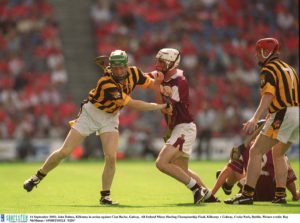 Ronan Maher - Tipperary All-Ireland winner 2012
"Himself and John McGrath were our best players that year" Willie Maher manager of the 2012 Tipp minors
Another Thurles Sarsfields man among our contenders and deservedly so as Ronan was a standout player in the 2012 championship which saw Tipp beat Dublin in an All-Ireland final replay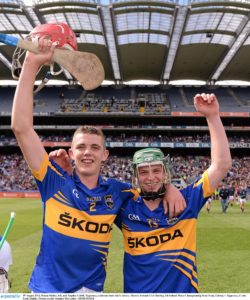 Other mentions:
Daithí Burke - Galway All-Ireland winner 2009
Had the difficult task when facing Kilkenny in the 2009 All-Ireland final of marking big Walter Walsh. Despite Wally being physically bigger Burke never shied away from the challenge.
William Hickey - Tipperary All-Ireland winner 1996
"One of the greatest corner-backs at minor level" Willie Maher captained Tipp to success in 1996
Niall Corcoran - Galway All-Ireland winner 2000
Would eventually go on to play for the Dublin senior hurlers where he won a Leinster and National League title with the boys in blue.
Greg Kennedy - Galway All-Ireland winner 1994
Highly regarded as one of the toughest defenders in the minor grade.
Eric Lowndes - Dublin Leinster winner 2011 and 2012
After finishing up with minor grade the St.Peregrines club man chose to commit to Jim Gavin's footballers.
Michael Breen - Tipperary All-Ireland winner 2012
"He was your modern full-back" Willie Maher saying Michael had a lot more to him than physicality