Twelve years after Justin McCarthy resigned as Waterford hurling boss, two Deise stalwarts in Dan Shanahan and Ken McGrath reflected on their regrets for how the Cork native was dealt with in his departure. 
Upon announcing the end of his tenure as Waterford boss in June 2008, Justin McCarthy cited the growing lack of support from his players as reason enough to walk away.
Within one week of having suffered a surprise defeat to Clare in a Munster championship opener, the collective frustration of what had occurred was captured in an isolated image.
"That dreaded picture," former Waterford hurler Dan Shanahan remarked to OTB Sports on Tuesday.
"One of the biggest regrets that I have as a player is not shaking that man's hand coming off the field. I can assure you, Justin McCarthy did a lot for Dan Shanahan and Waterford hurling."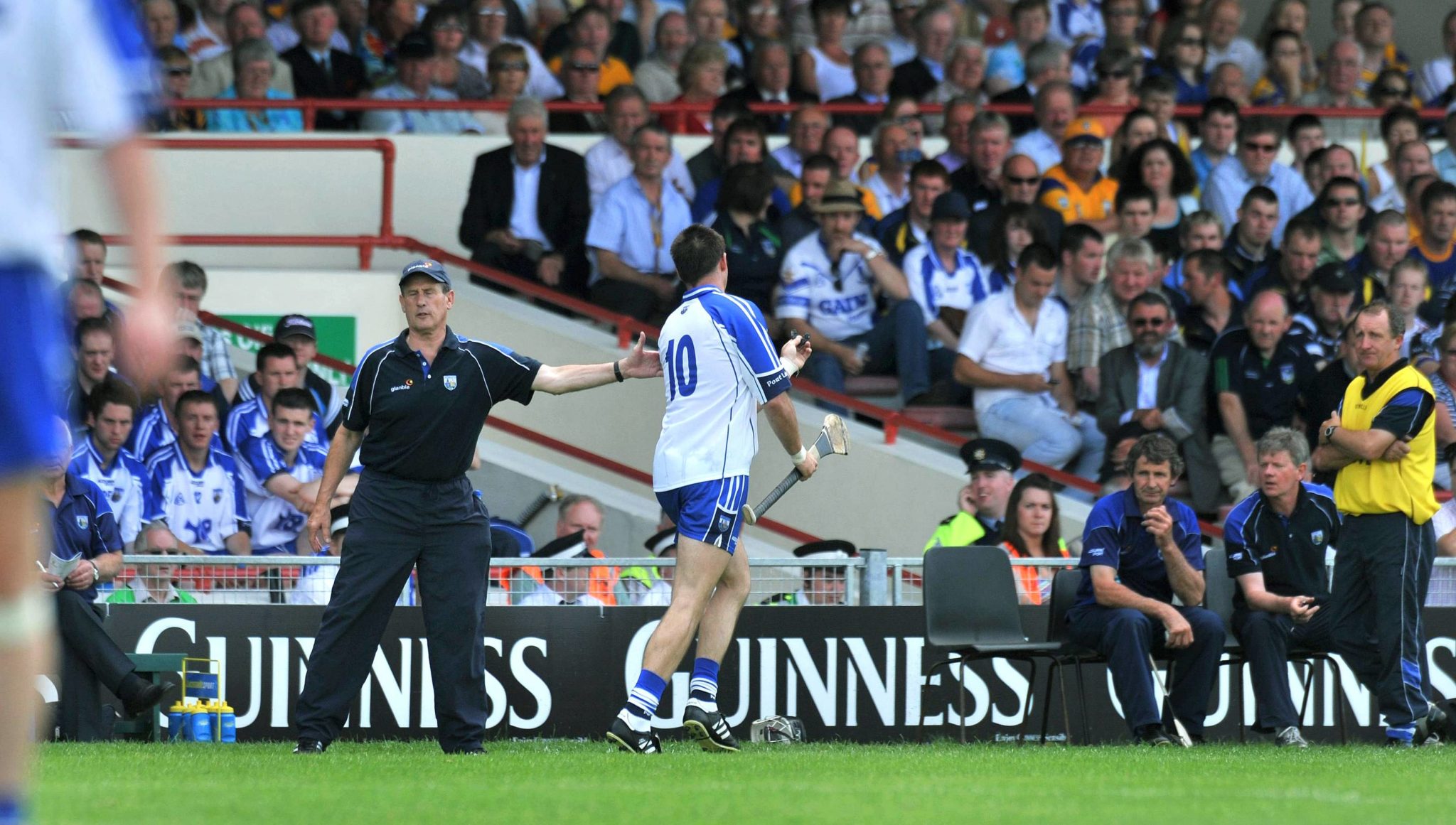 The story of 2008 in Waterford hurling hinges on the appointment of Davy Fitzgerald, an unlikely run to the All-Ireland final and a humbling defeat to an irrepressible Kilkenny team. Somewhat lost amidst all this in the memory is McCarthy's departure after seven years at the helm.
In a county that had won five Munster championships in the 20th century, McCarthy oversaw three triumphs in 2002, 2004 and 2007; as well as beaten finalists in 2003. Although things may have grown stale by '08, there remains some regret at how the Cork native was ushered out.
"Without Justin," another former Waterford star Ken McGrath explained, "I don't think we would have won those Munster titles and had what success we had. Outside of my father, he had the biggest influence on my career.
"But at that stage, to put it bluntly, the relationship had probably just come to a natural end. I think we had been beaten so often in semi-finals, in such a heartbreaking way, by 2008 it had just come to an end. Unfortunately, Justin kept going and lost the dressing-room.
"You do have regrets in a career and, look, that was probably the hardest month I've ever had in my career. The way we treated him wasn't right and looking back now it is a huge regret because there is more to life sometimes than winning matches."
After the last of their Munster championships wins together in 2007, Waterford had overcome Limerick in the provincial decider only to be drawn against Richie Bennis' side again in the All-Ireland semi-final.
While they had seen off Limerick with little fuss only a few weeks before, Waterford missed out on an All-Ireland final appearance after succumbing to a 5-11 to 2-15 defeat in Croke Park.
"We had great respect for the man," McGrath recalled, "but in essence we are nearly stabbing him in the back. We just felt at that time that we still had something left to offer and time was slipping away. We wanted to win an All-Ireland and we made a decision.
"Look though, the upheaval that that man would have had with what we had done to him would have hurt him. When the players are saying they want a change, that's tough."
Making their intentions clear to the Waterford County Board, McCarthy departed his role less than a week after the defeat to Clare.
Within only a matter of days, Davy Fitzgerald, the two-time All-Ireland winning goalkeeper with Clare, was appointed to his first role in inter-county management.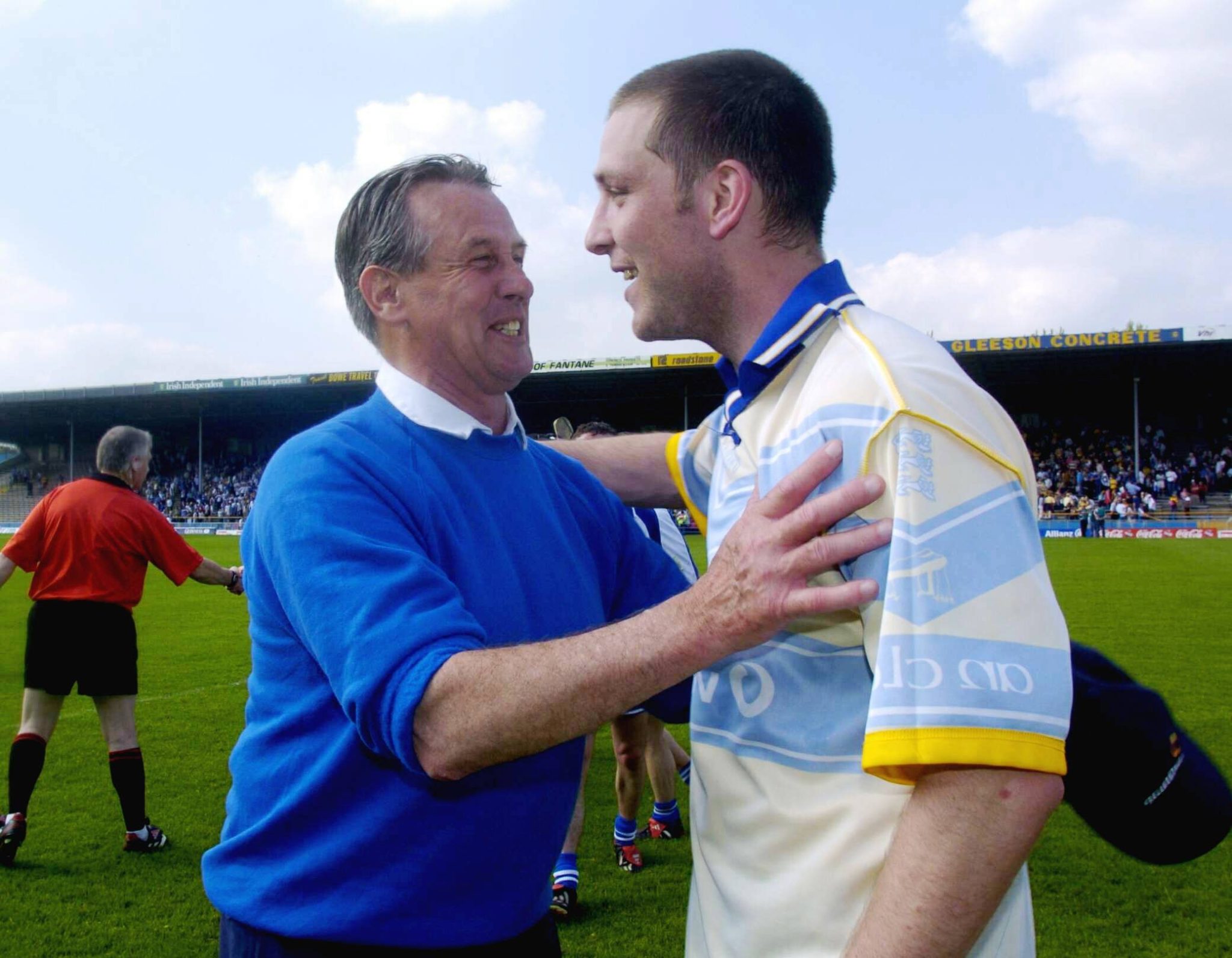 In the years since, Shanahan revealed that he has had the opportunity to speak with a man he still regards with great fondness and respect.
"I was very, very nervous meeting the man," he explained. "But we shook hands, had a great chat about the hurling and there were no hard feelings. I was delighted to meet him though, to get that monkey off my back.
"For myself personally, because of the photo and this and that, the pressure off me afterward was unbelievable. What he did for Waterford hurling, Justin took us a long way from what we were as hurlers. What he did for us off the field too, I'll never forget that."
Unfortunately for Ken McGrath, the wait goes on for any kind of meeting.
"I haven't seen him since personally," he admitted. "That's the sad thing.
"I often talk about Justin with Tony Browne and my brother Eoin, how it ended and how we would at some stage love to meet him. When things go a certain distance and you starting thinking how will I make that approach again. It involves putting that hand out there I suppose and asking if we can have a chat.
"Life gets in the way though and you get on with things again. But I saw actually that someone put [up a video of Justin] on Club Deise [with a message for] the Waterford team on Sunday. You can see the passion he still has for Waterford and you would feel a bit sad.
"I often talk to my wife about it, whether I should make the approach or not. I've never done it though and it isn't something I'd be great at doing, but when you see him speaking again, I just have massive respect for him."
You can watch Dan Shanahan and Ken McGrath in conversation with OTB Sports about Waterford in the 2000s and 2020 right here
Download the brand new OffTheBall App in the Play Store & App Store right now! We've got you covered!
Subscribe to OffTheBall's YouTube channel for more videos, like us on Facebook or follow us on Twitter for the latest sporting news and content.