As he revisited a night on which he scored what is likely the best goal of his career, John O'Shea considered the impact Roy Keane's battle with Patrick Vieira had on Manchester United's fiery affairs with Arsenal on Friday's OTB AM.
It can occasionally be overlooked that the meeting of Roy Keane and Patrick Vieira in the Highbury tunnel came as the rivalry between both players was reaching its conclusion.
The respective leaders on the pitch of Manchester United and Arsenal, by 2005, with Roman Abramovich's money and Jose Mourinho's management propelling Chelsea to Premier League success, neither side would enjoy the same kind of success with the same personnel in place.
Although that year's FA Cup final between United and Arsenal signalled the final game in their bitter rivalry, it was on this night in Highbury almost exactly 15 years ago that sparks truly flew one last time.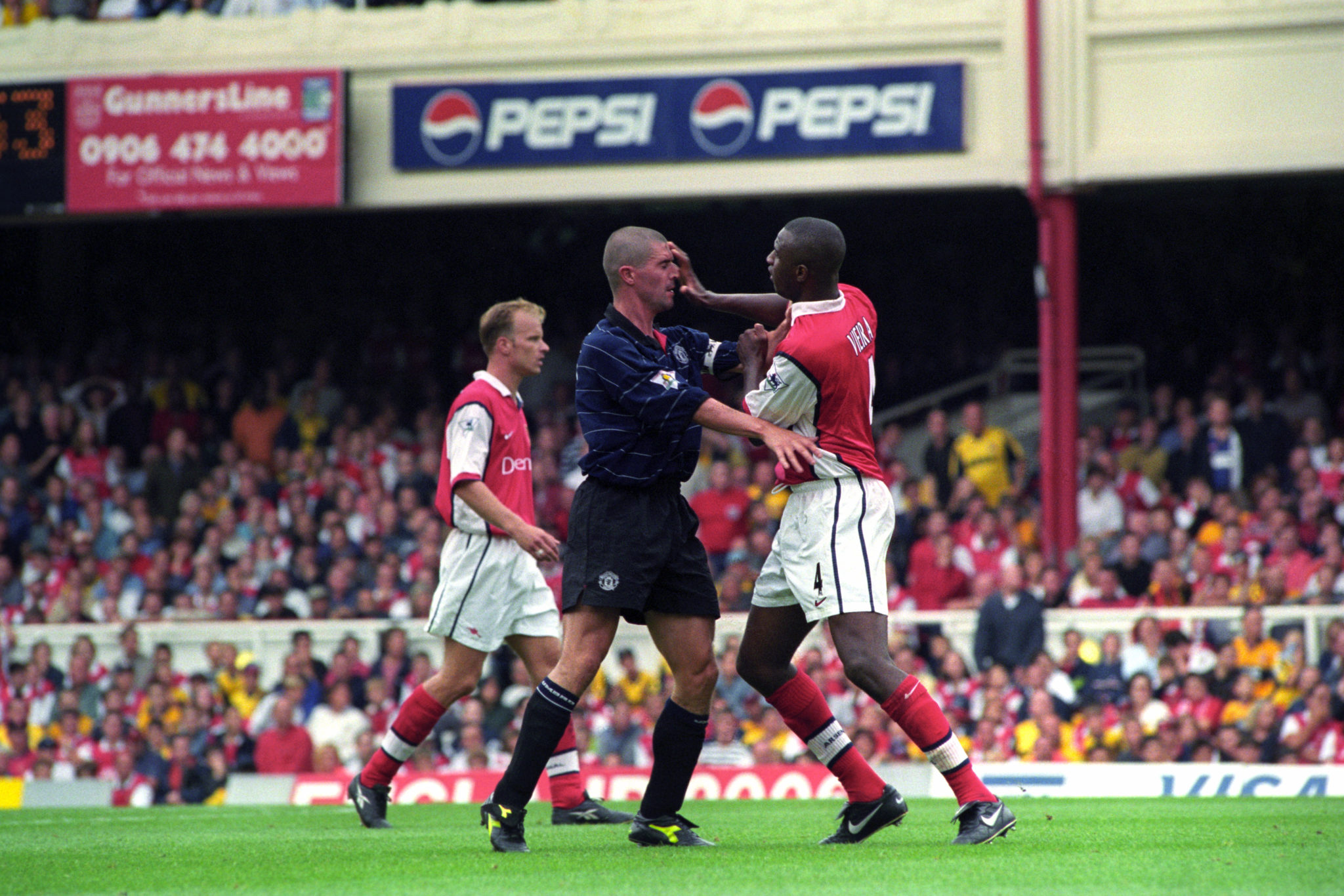 "I was in the tunnel ya," recalled John O'Shea of the 2005 clash on Friday's OTB AM. "I was aware of what Gary Neville had come in and said to the boys after the warm-up."
A matter of public record at this stage, in an Off the Ball roadshow featuring Roy Keane and Gary Neville, the former English full-back revealed his side of what had gone on before things kicked-off that night.
"It came from the first Arsenal game in the season where we'd basically booted the hell out of them to be fair," recalled Neville of a game that had finished 2-0 in United's favour and brought about the end of Arsenal's 49-game unbeaten run.
"Jose Antonio Reyes, God rest his soul, it's not that we'd targetted him but we had been very aggressive toward him.
"I'd never seen it before then where Vieira chased me up the tunnel after the warm-up that night and started saying, 'You're not going to fucking kick our players today!'
"It was quite unusual and I thought I was well within my rights to report that back to the captain in the changing room."
As far as a 23-year-old John O'Shea was concerned, Neville managed to ratchet things up a few notches further.
"Maybe Gary might have slightly exaggerated," admitted the former Irish international, "just to make sure everyone was fired up.
"Everyone was in the dressing room going, 'Oh, that's out of order!' But Roy just said nothing.
"He was sitting there, silent, preparing himself for the battle."
A few minutes later and Keane's true feelings would come out as the two teams met in the cramped Highbury tunnel.
For O'Shea, it was all part of what made the game so special.
"You know that game itself doesn't require any extra motivation," he explained, "but to have that on top of it, with Roy and Patrick Vieira going head-to-head, it was brilliant."
If you cannot get enough of Manchester United's 2005 clash with Arsenal, watch back the second instalment of OTB's new Classic Game Club where Eoin Sheahan is joined by Colm Boohig and Tommy Rooney to look back at all that night's action here. 
Download the brand new OffTheBall App in the Play Store & App Store right now! We've got you covered!
Subscribe to OffTheBall's YouTube channel for more videos, like us on Facebook or follow us on Twitter for the latest sporting news and content.