Welcome to Off The Ball on demand!
Be sure to subscribe on your platform of choice. The available platforms are all independent subscriptions and do not interconnect. 
You're just a few clicks from picking up your subscription and getting access to all these benefits.
Join in the obsession for only €9.99 per month, or take advantage of our introductory offer of 12 months for the price of 10 if you sign up to our annual subscription for €99.99 which works out at €1.93 a week.
The introductory offer is only available on the Off The Ball app and Apple Podcasts. Spotify will not facilitate us making the same offer on their platform.
MAKE SURE TO SUBSCRIBE ON THE PLATFORM YOU PREFER SO YOU GET ACCESS ON THAT SPECIFIC PLATFORM. YOU CANNOT LOG INTO THE OFF THE BALL APP WITH A SPOTIFY SUBSCRIPTION, FOR EXAMPLE.

The best place to sign up is the on the Off The Ball app on iOS / Android or the GoLoudPlayer.com where everyone who signs up will get their first month free.
Ad Free
Pre-sale to event tickets
Early Access to some podcasts
Extended interviews, analysis and reaction podcasts
Podcasts or Video exclusive content that never airs on FM
Around 60 podcasts a week
Alternatively pick us up on
Or if watching your favourite shows is your thing you can also subscribe on YouTube.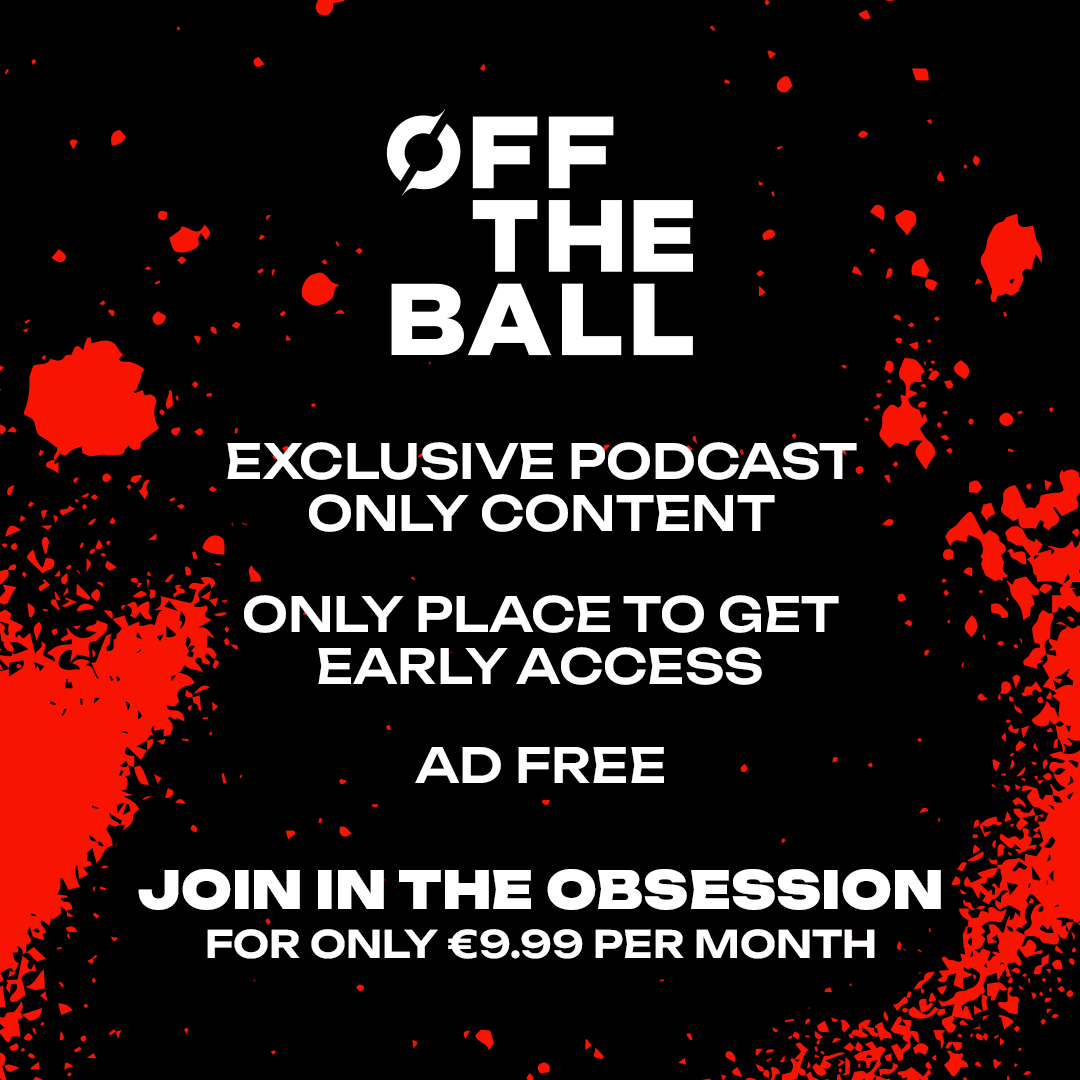 Get in Touch
Frequently Asked Questions
We've compiled a list of frequently asked questions here that may help if you are having difficulty
Technical Issues
If you are experiencing any technical issues with subscriptions, our mobile app or accessing Off The Ball on GoLoudPlayer.com please get in touch with us on [email protected]
All Other Queries
For all other queries you can contact the Off The Ball team on [email protected]